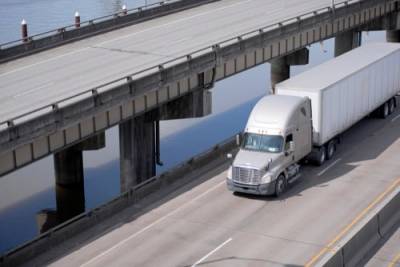 Three weeks ago, a semi-truck collided with another vehicle on a U.S. 75 overpass. The truck, which was traveling at highway speeds, drove off the highway overpass, flipped in the air, and burst into flames as it crashed onto the road below. Dashcam footage from cars waiting at the intersection below the overpass captured the incident, in which the driver of the semi-truck died.
Texas has the tragic distinction of leading the nation in fatal truck accidents. More than 30,000 commercial vehicles get in accidents every year on Texas roads, and several hundred people die in these accidents. If you or someone you love has been injured or killed in a semi-truck crash on Texas roads, it is essential to understand your legal options for recovering compensation.
When Can I Sue a Truck Driver for Injuries or Death?
Determining liability is the first step in exploring whether compensation can be obtained for a truck accident, but it can take some work. Sometimes the truck driver is responsible, sometimes the trucking company is responsible, and sometimes the shipping company that loads a truck is responsible for an accident. Sometimes even the person who was injured or killed in the accident with the truck is responsible for the accident.
...