San Antonio Amputation Attorney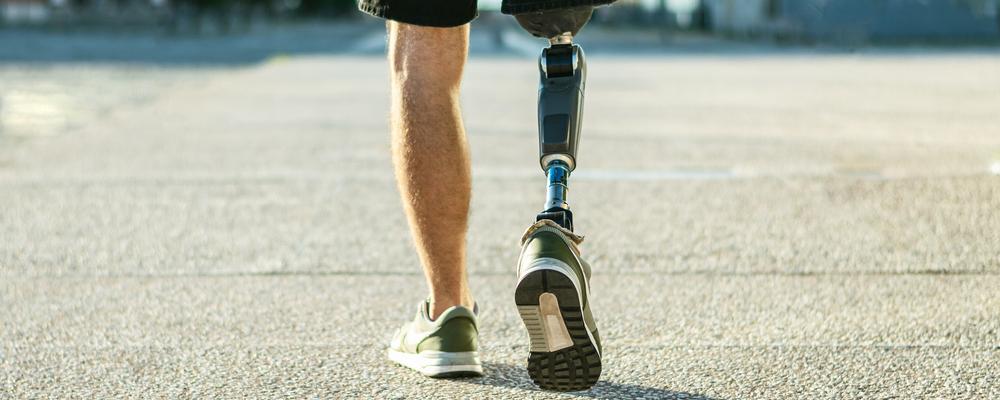 Experienced Amputation Injury Attorneys Helping Texans
Amputation injuries are some of the most severe forms of bodily harm a person can suffer. The loss of a limb can have a profound impact on every aspect of a person's life, and the recovery process is often long and difficult. If you or someone you love has suffered an amputation injury, you may be entitled to compensation. An experienced personal injury attorney can evaluate your case and help you pursue the compensation you deserve.
If you have suffered an amputation injury, do not wait to get help. The experienced personal injury lawyers at Alford & Clark Injury Attorneys can advise you of your rights, and we will help you take the correct steps to receive compensation for your damages. We will thoroughly investigate the circumstances of your amputation injury, determine who was responsible, and advocate on your behalf as you seek to hold the liable parties accountable for all of the ways you have been affected.
Effects of Amputation Injuries
The loss of a limb or another part of the body can be incredibly debilitating, and it can not only cause a great deal of pain and discomfort, but a victim may struggle financially as they determine how to address their needs and receive the proper treatment that will allow them to move forward with their life. The initial treatment for an amputation can be expensive enough on its own, and a person will likely require hospitalization and surgery. The costs involved in this treatment, as well as medications, outpatient care, and addressing any complications that arise, can be very high.
Additional medical expenses will also be required as an amputation victim makes adjustments to their life. Ongoing physical therapy will usually be needed to help a person build strength in other parts of the body to make up for the loss of a limb. They may also need to obtain prosthetics or other assistive devices, and occupational therapy will help them learn how to use these devices correctly and complete day-to-day tasks and activities. Equipment and modifications to a person's home and vehicles may also be needed. All of this can be very expensive, and if an amputation injury has affected a person's ability to work, they may struggle to cover these costs and meet their ongoing needs and obligations.
In addition to the financial impact of an amputation and the physical pain and discomfort it can cause, a victim and their family are also likely to experience emotional trauma. Coping with the loss of a limb and the massive changes it can have on a person's life can be difficult, and it can affect a person's enjoyment of life, their relationships with loved ones, and their overall well-being.
Amputation injuries can occur in a variety of ways, but they often happen as the result of car accidents or workplace accidents. If an amputation was caused by someone else's negligence, a victim may be able to hold that person or company liable for their damages. Compensation in amputation cases can vary depending on the facts of the case, but it may address immediate and ongoing medical expenses, assistive devices and home modifications, loss of past and future wages due to a disability, physical and emotional pain and suffering, and more.
Contact Our Bexar County Amputation Injury Attorneys
As amputation injuries can have lifelong consequences, it is important to ensure that you take the correct steps to pursue compensation for all of the damages that have affected you and will affect you in the future. In these situations, you can trust Alford & Clark Injury Attorneys to advocate for your rights and pursue the maximum compensation possible. Contact us by calling 210-951-9467 to arrange a free consultation. We will evaluate your case and help you and your family move forward from this difficult experience.