I-35 Truck Wreck Attorney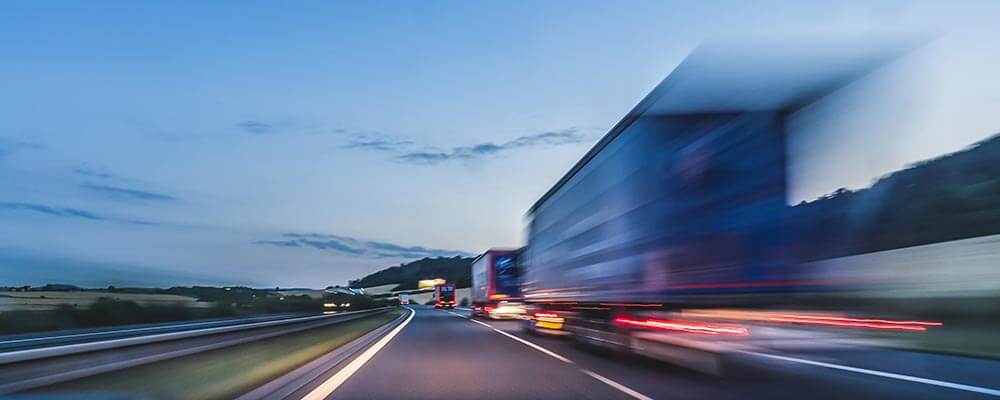 I-35 Truck Wreck Lawyer Serving Texas
Even though modern vehicles contain multiple safety systems and traffic laws are in place to ensure that people drive safely, motor vehicle accidents still take place every day, often resulting in serious injuries. Commercial truck accidents can be especially dangerous. While they can happen anywhere and at any time, there are some roads and highways where these collisions are more likely to occur. Interstate 35 is one of the busiest highways in Texas, and with hundreds of thousands of vehicles traveling on this highway every day, collisions are inevitable. Victims who are injured in accidents involving 18-wheelers and other large trucks will need legal help from an experienced attorney to ensure that they can receive the full compensation they deserve.
At Alford & Clark Injury Attorneys, we understand the complex factors that can play a role in commercial truck wrecks. We have helped victims respond to accidents that have taken place on I-35 and other dangerous highways, and we know how to gather evidence to demonstrate liability for a collision, ensuring that victims can take action against those who were responsible. We know the difficulties that a family can experience following an accident that was caused by a negligent truck driver or trucking company, and we are dedicated to helping people take a stand against large companies who have put profits ahead of safety. We will not rest until our clients are fully compensated for the harm done to them.
Causes of Truck Accidents on I-35
Interstate 35 stretches across the entire state of Texas, from Oklahoma in the north to Mexico in the south. I-35 passes through Dallas/Fort Worth, Waco, Austin, and San Antonio, and it is a major corridor for shipping. Due to the large numbers of commercial trucks that travel on this highway, accidents involving 18-wheelers happen on a daily basis, and they often result in serious injuries or fatalities. Some causes of truck crashes on I-35 include:
Heavy traffic - With so many vehicles on the road, traffic can slow down unexpectedly. Truck drivers who are speeding, following other vehicles too closely, or otherwise acting unsafely may be unable to avoid collisions in these situations. Drivers who fail to fully pay attention to the road or who are distracted by cell phones, radios, other electronic devices, or non-driving activities may be unable to respond in time to changes in traffic patterns or the movements of other vehicles, and this can result in dangerous collisions.
Dangerous highway interchanges - As I-35 passes through different cities, the number of lanes will increase or decrease, and vehicles may enter and exit the highway through multiple different types of interchanges. Negotiating changing traffic patterns and driving safely on freeway entrances and exits can be difficult in any vehicle, but even if a truck driver makes a small mistake, this can have deadly results. Accidents that take place on interchanges or overpasses may affect large numbers of vehicles, and a truck or its cargo may fall on other vehicles and cause extensive damage and severe injuries.
Driver fatigue - Truck drivers who travel hundreds of miles in a single trip can easily become fatigued, especially when driving at night or during irregular hours. As trucks travel through the I-35 corridor, drivers may become drowsy, affecting their ability to maintain control of a vehicle and avoid collisions.
Contact Our San Antonio I-35 Truck Accident Attorneys
Our lawyers have assisted clients in numerous motor vehicle accidents. We understand the factors that can lead to collisions on I-35 or other dangerous roads or highways, and we can help determine the causes of an accident and the parties who were responsible. We will work to ensure that victims can receive financial compensation for all expenses related to an accident, including medical treatment for injuries, lost income due to a disability, damage to their vehicle or other property, and physical and emotional pain and suffering. Contact us at 210-951-9467 to set up a complimentary consultation and learn how we can help you. We have offices in San Antonio, Corpus Christi, Dallas, Austin, and Houston, and we assist clients throughout the state of Texas.