San Antonio 18-Wheeler Accident Attorney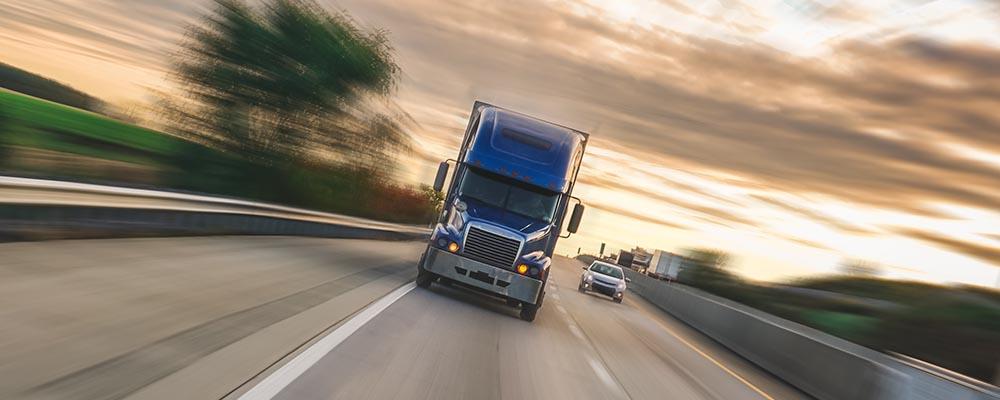 San Antonio 18-Wheeler Accident Lawyer Serving Bexar County
In situations where 18-wheelers and other commercial trucks are involved in collisions, victims may struggle to determine how best to proceed. While Federal law requires 18-wheelers to carry at least $750,000 in insurance, the insurance companies behind these policies have a lot to lose. The insurance adjusters who handle 18-wheeler accidents are highly experienced and they often use every trick in the book to minimize a victim's claim or to deny coverage outright. When you take on an experienced adjuster, you need to make them take you seriously, and you can do so by having an experienced personal injury lawyer in your corner.
At Alford & Clark Injury Attorneys, we know how to litigate cases involving trucking accidents. Our attorneys are well versed in the Federal and state laws that govern the trucking industry, and we have experience going toe to toe with some of the largest trucking companies in the country. We are a full-service firm and our team prides itself on client satisfaction. We can fully investigate a truck accident to determine who was responsible, and after identifying all liable parties, we will work with you to seek compensation that will fully address the damages you have experienced and ensure that your family will have the financial resources you need. If you have lost a loved one as the result of a trucking accident, we will help you hold the trucking company and its driver accountable for the wrongful death.
Legal Assistance for 18-Wheeler Accidents and Crashes
Most trucking companies are no strangers to litigation. Their vehicles can easily weigh 20 times more than an ordinary passenger vehicle like your car or light truck. When their massive commercial vehicles cause a collision, that impact usually results in catastrophic injuries or death for the driver of the small passenger vehicle. Any mistakes made by truck drivers can have deadly results, and if your family has been affected by these issues, you are most likely not the first person that has been hurt by the negligence and recklessness of a particular trucking company.
Following a collision involving a commercial vehicle, a trucking company may immediately send out a "crash team" of lawyers, accident reconstructionists, and private investigators to the accident scene. Their job is to secure the scene and start gathering evidence to show that their company and driver were not at fault. They may even try to influence the police officers investigating the accident, encouraging them to include or omit certain details from the accident report or even change their conclusions about the cause of the collision.
When you contact Alford & Clark Injury Attorneys after a commercial truck wreck, you will have your own team of attorneys and experts on the scene. We will work to find the evidence that the trucking company may be trying to minimize. We will do everything we can to make sure critical evidence is preserved and establish liability for your injuries and damages. We can assist with cases involving:
Contact Our San Antonio Truck Wreck Attorneys
Our lawyers are on call 24 hours a day and 7 days a week to answer your questions and help you determine your options for pursuing compensation following a truck crash. There is zero risk in contacting us, since if we do not win your case, you will not owe us any fees, and we will only collect payments if we win your case. Call us now at 210-951-9467 for a free, confidential consultation or contact us online to get the legal help you need. Our law firm has offices in Houston, Dallas, San Antonio, Austin, and Corpus Christi, and we provide legal representation to clients across the entire state of Texas.