Forklift & Heavy Equipment Injuries
San Antonio Forklift & Heavy Equipment Injury Attorney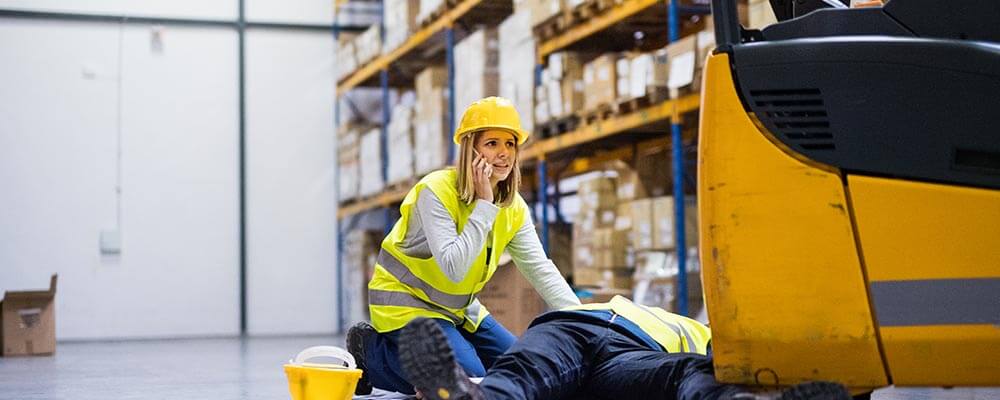 San Antonio Forklift & Heavy Equipment Injury Lawyer Serving Texas
While work-related injuries can occur in any workplace, there are certain occupations where employees face a higher risk of being injured. For people who work on construction sites or in warehouses or other industrial facilities, the regular use of heavy equipment can pose a significant risk. Accidents involving forklifts or other types of equipment can be very serious, and they may result in multiple types of severe injuries. In some cases, these accidents may be fatal. Workers who are injured while operating or working around forklifts or heavy equipment will need to determine their options for receiving financial compensation, including through workers' compensation claims or lawsuits against the parties who were responsible for their injuries.
Understanding the various factors that can play a role in a workplace accident can be difficult, and injured workers may struggle to receive the proper compensation as they recover from serious injuries. To ensure that a person's rights will be protected, it is crucial to get legal help from a skilled and experienced lawyer. At Alford & Clark Injury Attorneys, we help victims of workplace injuries determine the best options for receiving the compensation they deserve. We work to help injury victims respond to devastating events and ensure that those who were responsible for their injuries are held liable, while also taking steps to enforce safety regulations and prevent these types of accidents from occurring in the future.
Causes of Forklift and Heavy Equipment Accidents and Injuries
In many cases, injuries involving heavy equipment occur because of operator error, although they may also be caused by equipment that is defective or that has not been properly maintained. Some common causes of injuries include:
Rollovers - Forklifts may turn over because an operator attempted to turn too quickly while moving or because of an unbalanced load. In some cases, forklifts may fall from loading docks, or they may tip over while traveling on an incline. Other types of equipment may also roll over due to dangerous conditions on a worksite, such as construction equipment that is traveling on uneven ground. These rollovers can cause severe injuries if a person is crushed by equipment. An operator may also suffer injuries in these situations, even if they were protected by seat belts, roll bars, or other safety systems.
Falling loads - Equipment operators may attempt to carry items that are too heavy, or loads may be unbalanced, causing them to fall from a forklift during transportation. When these items strike or land on a person, they can cause multiple types of injuries, including broken or crushed bones, spinal cord injuries and paralysis, or traumatic brain injuries.
Collisions with people on foot - Pedestrians may be struck by a forklift or other equipment due to operator negligence. An operator's view may be obstructed by items being carried, or they may fail to look behind them when backing up or watch for people when going around corners. These accidents may also occur due to safety issues in a warehouse or other facility, such as a lack of warning signs, mirrors meant to allow equipment operators to see people on foot, protective barriers, or other safety systems.
Employees who are injured in accidents involving forklifts or heavy equipment may be covered by workers' compensation. However, if an employer is a non-subscriber, an injured employee may need to demonstrate that an accident occurred because of the employer's negligence, such as failure to ensure that equipment operators were properly trained. Victims may also be able to pursue third-party claims against others who were at fault for an injury, such as the manufacturer of a defective forklift or other heavy equipment.
Contact Our Bexar County Workplace Equipment Injury Attorneys
Our lawyers can help you determine your best options for receiving compensation following an injury involving heavy equipment. We will fight to protect your rights and ensure that you will have the financial resources you need to make a full recovery. Contact our firm by calling 210-951-9467 and scheduling a free consultation today. Our firm has offices in Austin, Houston, San Antonio, Dallas, and Corpus Christi, and we provide legal help to clients throughout all of the state of Texas.