San Antonio Drunk Driving Accident Attorney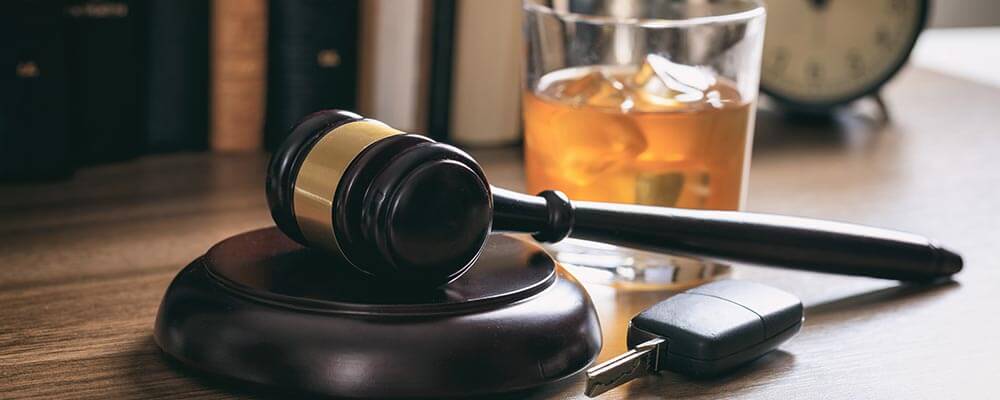 San Antonio Drunk Driving Accident Lawyer Serving Bexar County
While any type of car accident can be dangerous, those involving drunk drivers can often be especially devastating. A person who is intoxicated by alcohol or drugs will not be able to safely control their vehicle, and they are likely to act in ways that are very unsafe. These drivers can inflict multiple types of severe injuries on drivers and passengers in other vehicles, as well as pedestrians or bicyclists. In some cases, these collisions may even result in the wrongful death of one or more people. Victims of drunk drivers will need to determine the steps they can take to address their injuries and recover financial compensation for their damages.
If you have been injured by a driver who was intoxicated, Alford & Clark Injury Attorneys can help you determine how to proceed as you seek justice. We understand that your life can change in an instant when a drunk driver fails to follow the law and endangers others through their reckless actions. We can help you pursue compensation from all available sources, including receiving coverage through insurance policies or pursuing a lawsuit against a drunk driver, which may allow you to receive punitive damages due to their gross negligence. We believe in helping hardworking people and families stand up against those who have wronged them.
Why Intoxicated Driving Is Likely to Lead to Car Accidents
In Texas, like most other states, the legal limit for a driver's blood alcohol content (BAC) is .08 percent. After just two or three drinks, a person will usually be at or above this limit. However, any amount of alcohol in a person's system can affect their ability to drive safely. Substances such as marijuana, other illegal drugs, or even prescription or over-the-counter medications can also cause a driver to become intoxicated, leading them to injure others in a motor vehicle collision.
Intoxication by drugs or alcohol can affect a driver in multiple ways, including:
Lapses in judgment - A person who is drunk or intoxicated is less likely to consider the consequences of their actions, and they may act unsafely or engage in behaviors that they would not normally participate in. When a person is driving, they may take a number of unsafe actions, such as disobeying traffic signs or signals, failing to watch for pedestrians who are crossing the road, or driving aggressively. This can significantly increase the likelihood of a collision.
Delayed reaction times - Drivers need to be able to respond quickly to multiple different factors, such as a vehicle in front of them that has slowed down, pedestrians who are walking on the side of the road, or obstacles in a lane of traffic. A person who is intoxicated will not be able to act as quickly as they usually would, and a delayed reaction may cause them to be unable to avoid a collision.
Vision problems - Alcohol or drug use can result in blurred or double vision or other issues that affect a driver's ability to see what is happening on the road around their vehicle. An inability to recognize other vehicles, pedestrians, obstacles, or traffic signals may make it impossible for a person to drive safely.
Balance and coordination issues - Intoxication will affect a person's ability to control the movements of their body. This may cause them to be unable to steer a vehicle correctly or speed up and slow down when necessary. Problems with balance may also affect a person's ability to remain in control of a vehicle's movements, and if a person becomes dizzy or cannot maintain equilibrium, they will be likely to lose control and collide with pedestrians, other vehicles, or obstacles to the side of the road.
Contact Our San Antonio Drunk Driving Accident Lawyers
If you have been injured by a driver who you suspect was under the influence of alcohol or drugs, our attorneys can help you gather the necessary evidence to show that the driver was intoxicated, including police reports, eyewitness testimony, and footage from traffic or security cameras. We will work to ensure that a driver who put you at risk of harm will be held responsible for their actions, and we will fight to make sure you will be fully compensated for all of the ways you and your family have been affected. Contact our firm today by calling 210-951-9467 and scheduling a complimentary consultation. Our firm has offices in San Antonio, Austin, Dallas, Houston, and Corpus Christi, and we provide legal help to clients throughout Texas.