San Antonio Wrongful Death Attorney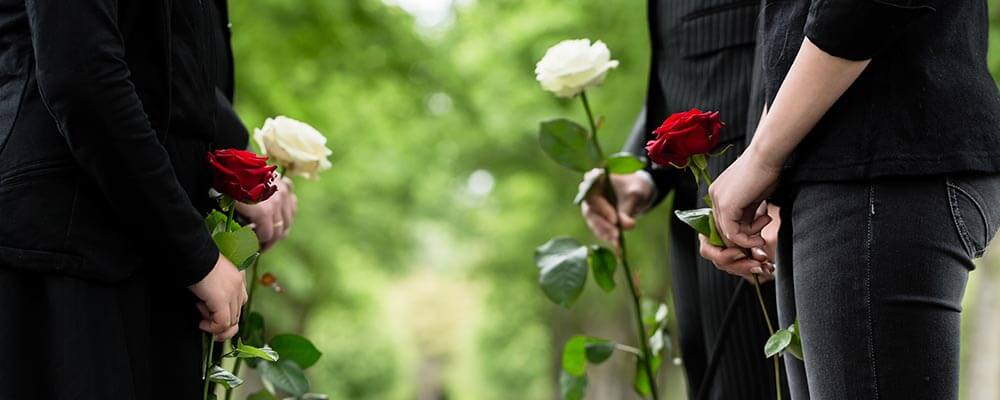 San Antonio Wrongful Death Lawyer Serving Texas
When you suddenly and unexpectedly lose a loved one, it is easy to get overwhelmed. The practical questions such as "how will I take care of my family without them?" and "how will I afford to pay for a funeral?" compete with the bigger questions such as "who is responsible for this?" and "how can I hold them accountable?" In situations where a person's death was caused by someone's wrongful actions or negligence, family members can pursue financial compensation for multiple types of damages. However, these cases can be complicated, and it is important to secure legal representation from an attorney who understands the legal issues involved and the steps a family can take to protect their rights and interests.
The wrongful death lawyers at Alford & Clark Injury Attorneys are here for you during the most difficult and trying times, and we have the experience to help you get the justice that both you and your lost loved one deserve. We understand the difficulties that your family is facing, and we are prepared to fight for you as you pursue financial compensation that will address your loss. While no amount of money can bring back your loved one or fully address the emotional difficulties you are experiencing, the compensation you receive may address the financial issues that have affected your family, and it can provide you with assurance that those who were responsible for your loved one's death have been held accountable for the harm done to you and your family members.
Representation in Complex Wrongful Death Cases
Wrongful death claims and survival actions are notoriously difficult and complex. The average personal injury attorney will not have the experience needed to successfully litigate your case. They may not be familiar with the probate courts, they may be unable to help you manage your loved one's estate, and they may not fully understand the nuances of this complex area of the law. Wrongful death claims and survival actions must usually be filed within two years from the date of a person's death, although there are many exceptions which may shorten the time you have to file a lawsuit. By working with a lawyer who has extensive experience handling these issues, you can rest assured that you will be able to complete all of your legal requirements and protect your right to pursue compensation.
Our attorneys can help you pursue multiple types of compensation to address damages such as:
Pecuniary losses, which include the monetary or financial damages resulting from losing your loved one's support, services, advice, and counsel.
Loss of income, which will address the financial support your loved one would have provided for your family while working throughout the rest of their natural lifetime, as well as benefits that would have been provided to family members through an employer.
Mental anguish, meaning damages for a family's mental and emotional suffering.
Loss of companionship and society, meaning the pain of losing the love, comfort, and companionship of your family member.
Loss of an inheritance that would have been left to family members by a person who was wrongfully killed.
The wrongful death attorneys at Alford & Clark Injury Attorneys will treat you and your lost loved one with respect, and we will do everything we can to get the justice that you deserve. If appropriate, we may be able to pursue punitive damages from a person or company that engaged in gross negligence, such as a drunk driver who knowingly put others at risk by driving when they were too intoxicated to operate a vehicle safely.
Wrongful Death FAQs
Contact Our San Antonio Wrongful Death Attorneys
In Texas, a wrongful death claim may be pursued for the benefit of a deceased person's surviving spouse, children, and/or parents. A survival action may be brought by the legal representative of the estate of the decedent. Our firm provides representation in these cases, and we are prepared to fight for the rights of you and your family as you seek to hold the liable parties responsible for your loved one's death. To set up a complimentary consultation and learn how we can help you receive the compensation you deserve, contact Alford & Clark Injury Attorneys at 210-951-9467. Our firm has offices in Houston, San Antonio, Corpus Christi, Dallas, and Austin, and we represent clients throughout the state of Texas.