San Antonio Uber & Lyft Accident Attorney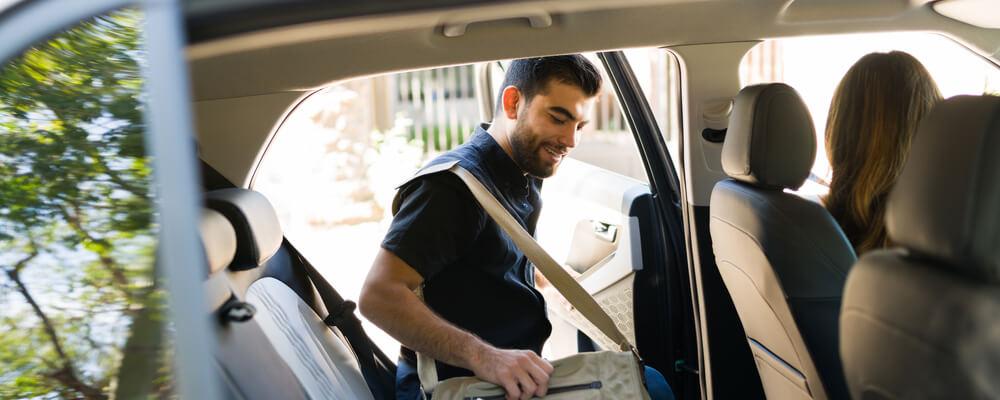 San Antonio Uber & Lyft Accident Lawyer Serving Texas
The internet and modern communications technology have provided many benefits. However, while some services may offer convenience, they may also raise a number of legal issues, especially when they present threats to public safety. Ridesharing apps such as Uber and Lyft are one of the most prominent examples. While they allow people to easily arrange transportation, people who drive for these services may not be fully vetted to ensure that they can act safely and protect others from harm. When these drivers are involved in car accidents, victims can sometimes struggle to protect their rights and pursue financial compensation for their injuries.
The laws surrounding rideshare services are constantly evolving. Alford & Clark Injury Attorneys is at the forefront when it comes to handling matters related to the negligence of companies like Uber and Lyft and their drivers. We know the laws and regulations that apply in these situations, and we understand the best ways to protect the interests of injury victims and ensure that they will be able to recover the compensation they deserve. We are not afraid to take on the big ridesharing companies and make sure they are held responsible for the harm caused to accident victims due to their unsafe practices.
Addressing Liability for Rideshare Accidents
One of the supposed benefits of rideshare companies is that they allow "regular" people to earn additional income by providing rides to others. Unlike drivers of most commercial vehicles, people who provide rides through rideshare apps typically are not required to obtain commercial driver's licenses or receive any special training. Even though Uber and Lyft claim that they perform background checks, review the records of those who apply to become rideshare drivers, and take steps to ensure that their drivers can protect the safety of passengers, they may not fully check drivers to uncover potential safety issues. When unsafe drivers are allowed to provide rides through rideshare services, this can place the safety of passengers, occupants of other vehicles, pedestrians, and others at risk.
Even if a driver is fully qualified and has no previous violations or other issues that may affect their ability to transport passengers safely, they may still commit multiple forms of negligence that could lead to accidents. If drivers violate traffic laws, such as by speeding or driving aggressively in order to complete rides more quickly, this may increase the chances that they will be involved in collisions. Distracted driving is also a significant concern for Uber and Lyft drivers, and they may focus on checking a rideshare app for directions or information about a ride, causing them to miss important details and be unable to avoid car wrecks.
While Lyft and Uber have insurance policies that provide up to $1 million in coverage for people who are injured in accidents caused by rideshare drivers, victims will often struggle to receive compensation following a collision. Insurance companies will usually take every possible step to reduce the amount of coverage a person can receive or avoid paying a claim altogether. Victims of Uber or Lyft accidents will need to work with an attorney who can uncover the necessary evidence to demonstrate liability, including obtaining a rideshare driver's cell phone records, contacting witnesses who can provide testimony about the causes of an accident, reviewing police records, or obtaining footage from security cameras. By establishing liability for a collision, a lawyer can make sure victims will be fully compensated for their damages.
Contact Our San Antonio Uber/Lyft Car Accident Lawyers
At Alford & Clark Injury Attorneys, we can help victims stand up to Uber or Lyft and insurance companies that attempt to limit the compensation they can receive. We understand the legal issues that often play a role in these cases, including the methods rideshare companies use to avoid liability by claiming that their drivers are independent contractors. We will not rest until our clients receive the full compensation they deserve for injuries caused by large rideshare companies and their drivers. To learn more about how we can help in these situations, set up a free consultation by calling our office at 210-951-9467 or contacting us online. Our law firm has offices in San Antonio, Corpus Christi, Houston, Austin, and Dallas, and we represent clients throughout all of Texas.