San Antonio Crane Injury Attorney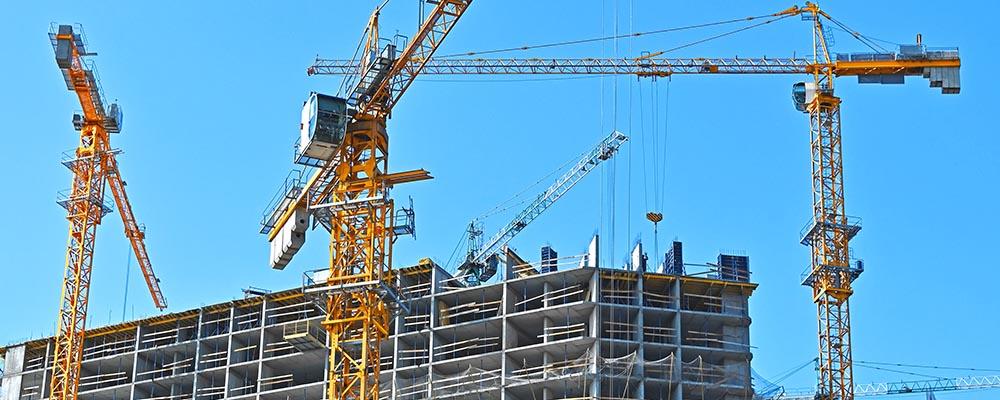 San Antonio Crane Injury Lawyer Serving Texas
There are a variety of situations where workplace injuries involving cranes may occur. Crane accidents may affect construction workers or maritime workers, and they may be caused by operator error, faulty equipment, or other factors. Because cranes are often used to move large, heavy items high above the ground, accidents can lead to multiple types of severe or fatal injuries. Workers who experience crane-related injuries may be able to receive financial compensation from multiple sources, and by securing representation from a knowledgeable, experienced attorney, they can protect their rights and ensure that they will be able to make a full recovery.
Alford & Clark Injury Attorneys can assist with multiple types of work injury cases, and we are dedicated to protecting the rights of people who have been harmed by others' negligence. If you have been injured while working, we know the struggles you are likely to face, and we want to help you receive the financial assistance you need and deserve. We have extensive experience in complex matters involving lawsuits against non-subscriber employers or liable third parties. We know how to address safety issues that led to accidents and injuries at construction sites or other locations, and in addition to helping you recover financial compensation, we will work to make sure others will be protected from harm.
Common Causes of Crane Accidents
Crane operators should be fully trained to ensure that they can use equipment properly and protect the safety of everyone on or near a job site. Cranes and other heavy equipment should also be properly maintained to ensure that all parts are working correctly. Injuries may occur because of negligent operation of cranes, defective parts, inadequate maintenance, or multiple other factors. Injuries in crane accidents may be caused by:
Falling cargo - If items are not properly secured prior to being lifted by a crane, or if a crane's cables break or other equipment failures occur, cargo may fall from a great height. Because large, heavy materials may fall from cranes at construction sites, or shipping containers may be dropped by trains at harbors, those who are struck by falling items are likely to suffer severe injuries, or they may be killed.
Crane collapse - If a crane is not stabilized correctly, or if the proper procedures were not followed during crane assembly, it may tip over when lifting items. Cranes may also collapse if their load capacities are exceeded, if they are on an unstable surface, or if they are struck by other equipment. A collapsed crane may strike workers or others who are near a job site, inflicting multiple types of serious injuries.
People being struck by equipment - A crane's operator may act negligently and cause a crane's boom or the cargo being lifted to strike people. A crane may also strike a building, a vehicle, or other equipment, and this could potentially cause a person to fall from a great height, especially if they had not been provided with harnesses or other equipment meant to prevent falls.
Electrocutions - If the boom or cable of a crane or the cargo being lifted comes in contact with electrical wires, this may lead to electrocution injuries affecting the crane operator or others who are nearby.
Contact Our San Antonio Crane Accident Lawyers
Accidents involving cranes or other equipment used in the workplace can be devastating, and they may lead to permanent disabilities, disfigurement, or death. Victims of these injuries will need to understand their options for pursuing compensation, including whether they may be able to take legal action against a negligent employer, the manufacturer of defective equipment, or anyone else who may have been at fault. To learn how our attorneys can help you receive the compensation you need to fully recover from a work-related injury, contact us and schedule a free consultation by calling 210-951-9467. We have offices in San Antonio, Austin, Dallas, Houston, and Corpus Christi, and we provide legal representation to people throughout the entire state of Texas.