Amazon Delivery Accidents
San Antonio Amazon Delivery Accident Attorney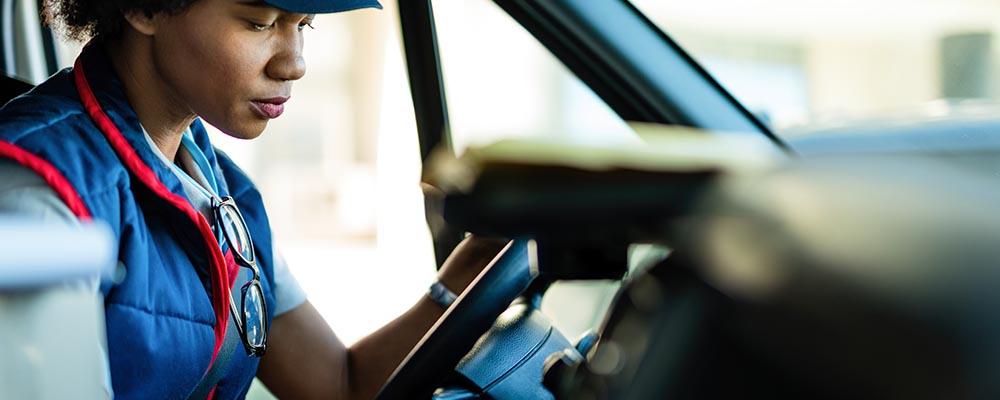 San Antonio Amazon Delivery Accident Lawyer Serving Texas
Over the past few decades, Amazon has revolutionized the way many people shop for and purchase products. People who buy items online can now expect to have products delivered right to their door within a few days. Unfortunately, this convenience comes at a heavy cost. To maximize profits, Amazon demands its workers maintain a constant pace and ensure that packages are shipped and delivered as quickly as possible. This means that many Amazon delivery drivers engage in unsafe behavior in order to meet these often unrealistic expectations. When these drivers are involved in motor vehicle accidents, victims may be left unsure about who was responsible or how they can receive compensation for their injuries.
At Alford & Clark Injury Attorneys, we understand the difficulties that victims can face following a car accident. Those who are injured may struggle to determine the proper insurance coverage, and they may worry about whether they will be able to prevail against huge corporations that have seemingly unlimited financial resources. Our attorneys believe in standing up for regular people who have been harmed by the actions of large companies, and we are not afraid to go up against Amazon or any other giant corporation. We know how a serious accident can affect you and your family, and we will not rest until you are fully compensated for all of your damages, including medical expenses, loss of income, property damage, and pain and suffering.
Legal Issues Affecting Amazon Delivery Driver Accidents
Amazon puts a great deal of pressure on delivery drivers to ensure that packages are delivered on time. Workers are expected to deliver hundreds of packages within a single shift, with little time for breaks and no room for error. Failure to meet quotas can result in adverse consequences, including disciplinary action that may prevent a person from continuing to work as a delivery driver. Even though Amazon closely monitors drivers and states that they are required to follow traffic laws and safety procedures, its requirements to maintain a constant pace can affect workers' ability to drive safely and avoid accidents.
Drivers, passengers, pedestrians, and others who are injured in accidents with Amazon drivers can sometimes struggle to receive fair compensation. Even though Amazon places requirements on drivers that can affect public safety, it has attempted to avoid liability for accidents by claiming that drivers are not actually employees of the company. Through its Delivery Service Partners program, Amazon contracts with other companies that provide delivery services. Since drivers arguably work for these companies rather than for Amazon, this enables Amazon to claim that it is not responsible for the actions of these drivers.
However, accident victims may have some legal recourse, since we believe that Amazon should ultimately be held responsible for the actions taken by its delivery drivers. These drivers wear Amazon uniforms and drive vehicles that bear the Amazon logo. They are required to follow rules put in place by Amazon, and they must follow Amazon's directions at all times, including using specific routes and delivering packages in a certain order. Because Amazon maintains complete control over the work performed by drivers, victims who are involved in accidents with these drivers may be able to take legal action to hold the company responsible for injuries that occurred because of its policies.
Contact Our San Antonio Amazon Driver Accident Attorneys
If you or a member of your family have been injured in an accident with an Amazon driver, you may be unsure about how to proceed. The prospect of fighting a major corporation can seem incredibly daunting, and you may worry about the legal requirements you will need to meet or how you can protect your rights. Our lawyers are here to help in these situations. We can help establish liability for the injuries you have suffered, and we can help you take the right steps to ensure that your damages will be fully addressed. We are ready to advocate for your interests in complex cases involving large corporations, and we will fight to make sure you and your family will be made whole. Contact our office today at 210-951-9467 to arrange a free consultation and learn how we can help with your case. Our firm has offices in Dallas, San Antonio, Houston, Austin, and Corpus Christi, and we represent clients throughout the state of Texas.