Austin 18-Wheeler Accident Attorney
Austin 18-Wheeler Accident Lawyer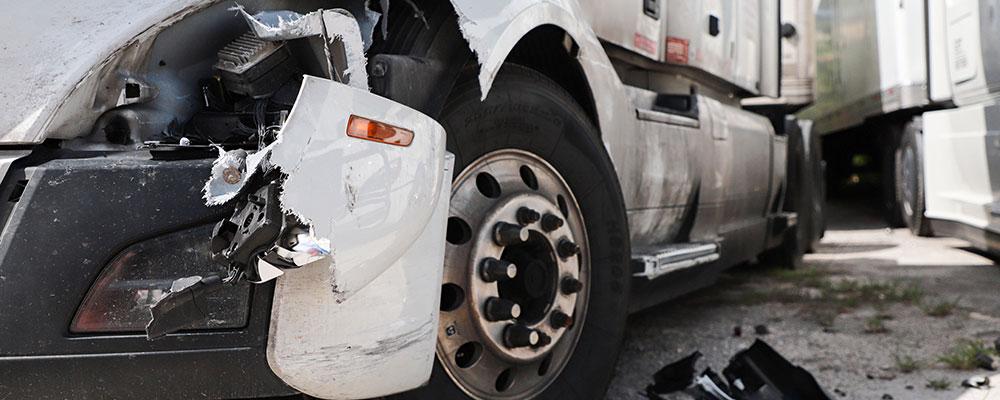 Austin 18-Wheeler Accident Attorney Serving Travis County
Due to its location in Central Texas, Austin and the surrounding areas see a great deal of traffic from commercial trucks. Whether 18-wheelers are traveling through the area on Interstate 35 or delivering cargo to locations within Austin and the surrounding areas, they can cause dangerous accidents. When tractor-trailer trucks collide with other vehicles, motorcycles, or pedestrians, they are likely to inflict severe injuries, or a victim may be killed. In these situations, trucking companies may leverage significant resources in an attempt to avoid liability or minimize the amount they may be required to pay to those who have been injured. To respond to these issues and ensure that they can be properly compensated, a victim will need an experienced attorney on their side.
At Alford & Clark Injury Attorneys, we have dedicated our practice to fighting for the rights of injury victims. We know that when you have been in an accident with an 18-wheeler, you are likely to be dealing with extensive injuries that may have resulted in large medical bills, limited your ability to work, and caused a great deal of pain and emotional trauma. We can help you take immediate action to respond to an accident, including gathering the necessary evidence to show that you were injured because of the negligence of a truck driver, the company they worked for, or other parties. We are ready to stand up to large trucking companies, and we can also negotiate with insurance companies to make sure you receive the proper coverage. We will work tirelessly to make sure you will be fully compensated for all of your damages to the greatest extent possible.
Representation in Multiple Types of Austin Truck Wrecks
While there are a variety of factors that can contribute to 18-wheeler accidents, these incidents are commonly caused by the negligence of truck drivers. Even though these drivers are required to undergo training to obtain commercial driver's licenses, they can commit multiple types of errors, especially when they are trying to deliver cargo as quickly as possible. Traffic violations such as speeding, tailgating, or running red lights or stop signs may lead truck drivers to collide with other vehicles or strike pedestrians or bicyclists. Actions become even more likely if truck drivers are fatigued, intoxicated due to the use of drugs or alcohol, or distracted by cell phones or other factors.
Even if a truck driver follows all traffic laws and takes care to drive safely, accidents can take place because of multiple other factors. Equipment failures can occur, and problems with brakes, tires, steering systems, trailer couplings, or other parts may cause a driver to lose control. If a truck is overloaded or if cargo is not properly secured, this may affect a driver's ability to operate a truck safely, or dropped cargo loads may strike other vehicles and cause dangerous accidents and serious injuries. Dangerous roads, inclement weather, or aggressive driving by people in other vehicles may also lead to jackknife accidents, truck rollovers, spilled cargo, and other collisions. When truck accidents occur on busy roads or major highways, they can result in pileups of multiple vehicles and injuries to large numbers of people.
Contact Our Austin Truck Accident Lawyers
Accidents involving 18-wheelers or other commercial vehicles can be much more dangerous than many other types of collisions. People in other vehicles are at a significant disadvantage in these situations, and they are likely to be seriously injured by a truck that weighs tens of thousands of pounds and collides with them at high speeds. Our attorneys understand the factors that play a role in truck wrecks, and we know what to look for to identify errors or violations by truck drivers and negligence by trucking companies. We will fight for you following a truck crash, and we will do everything we can to make sure you will be properly compensated for your injuries and damages. Contact our office for a free consultation by calling 210-951-9467.