San Antonio Speeding Truck Accident Attorney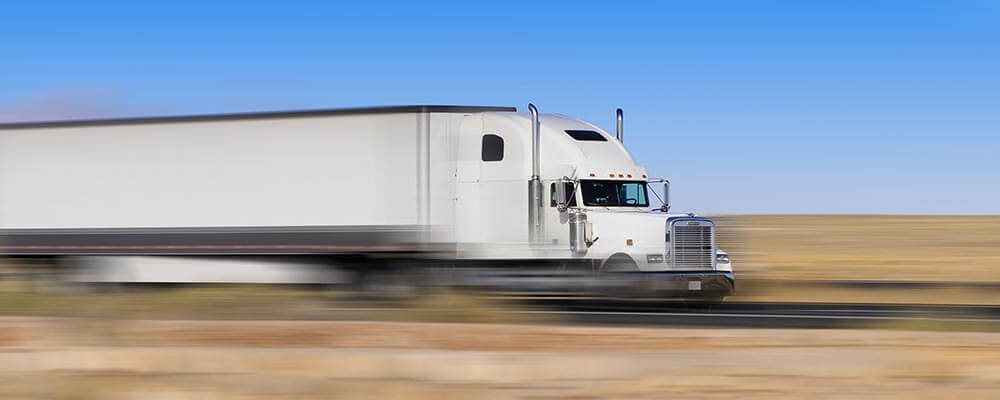 San Antonio Speeding Truck Accident Lawyer Serving Bexar County
Speeding can be dangerous for any driver. Speed limits are in place to ensure that all vehicles can travel safely and that they have enough time and space to slow down or stop when necessary. Drivers who violate these laws and exceed the speed limits may be unable to avoid a collision, especially when they encounter unexpected events, such as a person or animal crossing the road, a vehicle in front of them slowing down suddenly, or a loss of traction due to wet weather. While speeding in any vehicle can be a safety risk, drivers of commercial vehicles are more likely to lose control in these situations, and because of the large size and heavy weight of these vehicles, they can cause serious harm to others in a truck accident.
Determining whether speeding was a factor that led to an 18-wheeler wreck is not always easy. Fortunately, victims of these accidents can benefit by working with attorneys who understand how to demonstrate that negligence by a truck driver and/or their employer was to blame. Alford & Clark Injury Attorneys works to provide strong and effective representation for injury victims, ensuring that they can receive compensation that addresses their medical expenses, other ways they have been affected by their injuries, and any other damages they have experienced. We believe in standing up for those who have been harmed by the actions of large trucking companies and those who are not being treated fairly by insurance companies, and we fight to make sure our clients are fully compensated following a truck crash.
How Speeding Can Lead to Dangerous Truck Wrecks
A passenger vehicle such as a car, pickup truck, or SUV that is traveling at 65 miles per hour will usually take around 300 feet to come to a complete stop. However, a fully loaded tractor-trailer truck, which may weigh up to 80,000 pounds, will need around 525 feet to come to a stop when traveling at 65miles per hour. Since the length of a truck and trailer are around 65 feet, this means that a truck may cover the distance of two football fields before it can fully stop.
Since so much space is needed for a commercial truck to slow down and stop, truck drivers need to take extra care to drive safely and ensure that they can avoid collisions. Drivers who exceed the speed limit will need even more time and space to slow down when necessary, and they will be more likely to collide with vehicles from behind when traffic slows down suddenly. Excessive speeding may also cause drivers to be more likely to lose control of their trucks when negotiating curves, changing lanes, or swerving to avoid obstacles. This may lead to jackknifed truck accidents, rollover accidents, or other types of collisions.
Speeding can be even more dangerous when combined with other forms of driver negligence. Driver fatigue can make it more difficult for a driver to notice and respond to conditions on the road. Truck drivers who are drowsy may experience delayed reaction times, adding even more time before they are able to slow down or come to a stop in order to avoid a collision. Distracted driving can also affect a driver's ability to react and slow down when necessary, and the use of alcohol, controlled substances, prescription drugs, or other medications may also limit their ability to respond correctly and maintain control of their vehicle. If a driver is traveling faster than is safe while also engaging in these behaviors, they will be much more likely to lose control, collide with other vehicles, and inflict severe injuries.
Contact Our Bexar County Truck Wreck Lawyers for Speeding
Following a truck crash, Alford & Clark Injury Attorneys can perform an investigation to determine whether a truck driver was speeding or whether they committed any other forms of negligence. We will work to make sure a trucking company is held responsible for the negligence of its employees, and we can also help victims file insurance claims and ensure that they receive the proper coverage for their injuries and damages. To arrange a consultation at no charge, contact us today at 210-951-9467. Our firm has offices in San Antonio, Dallas, Houston, Corpus Christi, and Austin, and we provide legal representation to clients throughout all of Texas.