Pedestrian & Bicycle Accidents
San Antonio Pedestrian & Bicycle Accident Attorney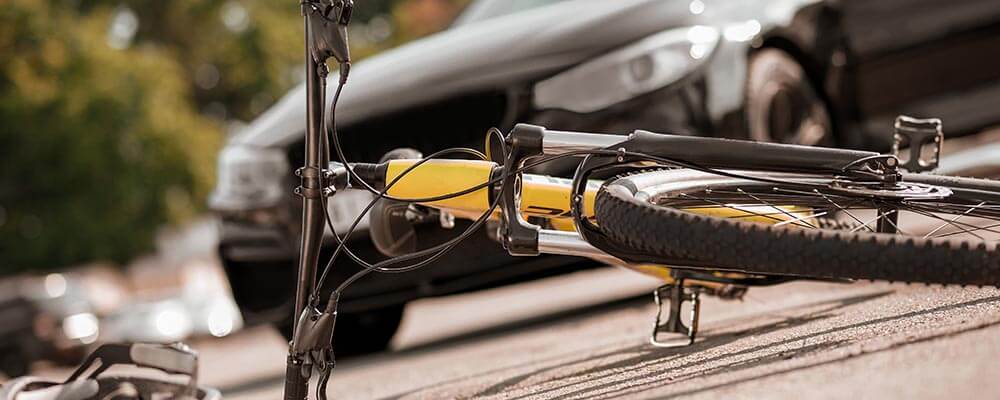 San Antonio Pedestrian & Bicycle Accident Lawyer Serving Texas
When a car or truck hits a pedestrian, the results can be catastrophic. Because of the serious risks for people who use the roads while on foot, the Texas Transportation Code requires drivers to exercise due care to avoid colliding with pedestrians on a roadway. Drivers must also give adequate warning to pedestrians by sounding their horns. Safety is everyone's responsibility, but drivers have a special responsibility to look out for pedestrians.
A collision between a motor vehicle and a cyclist can likewise cause serious injuries and even wrongful death. Many drivers – and the insurance companies that provide them with liability coverage – forget that Texas law grants cyclists the right to operate in the roadway. Drivers will sometimes refuse to share the road with bicycles, and they will often attempt to place blame on the cyclist when an accident happens. Unfortunately, this often leaves innocent Texans with severe injuries and a pile of medical bills facing off against powerful insurance companies that will do almost anything to deny their claims.
As cyclists themselves, the team at Alford & Clark Injury Attorneys have seen how drivers regularly fail to share the road and needlessly put cyclists in unnecessary danger. We work to ensure that those who have been injured by negligent drivers do not fall victim for a second time when filing insurance claims or pursuing compensation for their injuries. We are prepared to fight against insurance companies on behalf of injured pedestrians and cyclists. We take great pride in our work, and with our extensive knowledge of this area of the law, we can ensure that the rights of injury victims will be protected.
Pursuing Compensation for Pedestrian and Bicycle Accidents
According to the Texas Department of Transportation, pedestrian accidents have increased significantly in recent years. In 2020, there were 4,852 accidents involving pedestrians, and these resulted in 1,211 serious injuries and 731 fatalities. This represented a 9 percent increase from the previous year, and pedestrians now account for one out of every five deaths in traffic accidents in the state. Bicycle accidents also account for many injuries in motor vehicle collisions, with 2,173 accidents occurring in 2020 and more than 300 fatalities over a five-year period.
Pedestrians or bicyclists are often blamed for accidents, and drivers or insurance companies may claim that a person was not following the proper safety practices, such as by failing to look for vehicles while crossing the street, failing to wear brightly colored clothing that made them visible to drivers, or otherwise acting in a manner that was unsafe. However, since pedestrians and bicyclists are likely to be seriously injured in a collision, drivers should take extra care to avoid these situations and share the road safely with others.
Despite claims that cyclists or people on foot may have acted unsafely, driver negligence is usually the primary factor that leads to bicycle or pedestrian accidents. Drivers who violate the law by exceeding speed limits, disobeying traffic signals, or failing to yield the right of way when required may be unable to avoid colliding with pedestrians or bicyclists. Distracted driving is a common factor in these types of accidents, and drunk or intoxicated driving will also drastically affect a driver's ability to drive safely and avoid collisions. By establishing that a negligent driver was responsible for a collision, victims will be able to recover financial compensation for their injuries.
Contact Our Bexar County Bike and Pedestrian Accident Attorneys
If you or a member of your family have been struck by a vehicle while on foot or while riding a bicycle, you will need a strong legal advocate on your side to ensure that you will be properly compensated. Alford & Clark Injury Attorneys can help you make sure you will not be taken advantage of by insurance companies, and by establishing the full value of your claim, we can help negotiate a settlement that will allow you to make a full recovery. We will make sure you meet all deadlines during your case, and we will fight to protect your rights as you seek compensation from all available sources. To get legal help following a serious collision, contact our firm at 210-951-9467 and set up a free consultation to discuss your case. We have offices in San Antonio, Austin, Corpus Christi, Dallas, and Houston, and we provide legal help to clients throughout the state of Texas.