Workplace & Jobsite Injuries
San Antonio Workplace & Jobsite Injury Attorney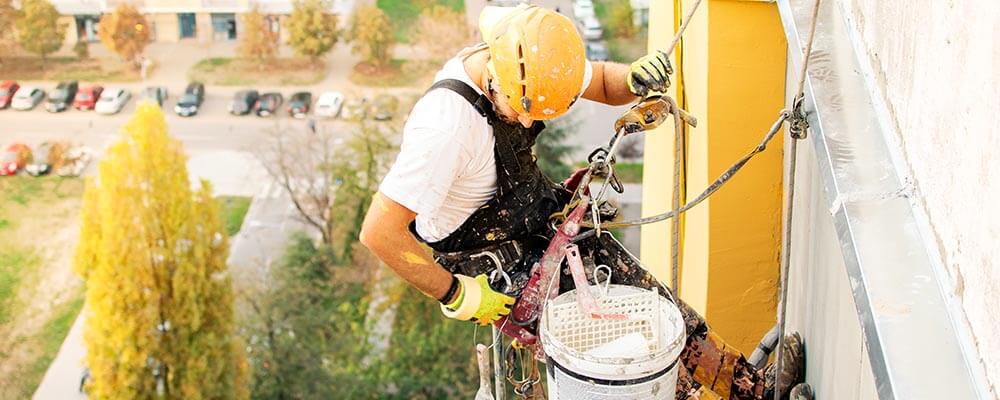 San Antonio Workplace & Jobsite Injury Lawyer Serving Texas
Everyone has the right to work in a safe environment. While some occupations are more dangerous than others, employers should always make sure employees have the necessary equipment and training to minimize the risk of injury. Even if employers and employees alike take precautions to stay as safe as possible, workplace accidents can still occur. Fortunately, injured workers have multiple options in these cases, and they will usually be able to receive workers' compensation benefits. However, victims of work injuries can sometimes struggle to receive the proper compensation that will allow them to make a full recovery and avoid financial difficulties. To ensure that legal issues related to a work injury will be addressed correctly, victims will want to secure legal representation from an attorney with the necessary knowledge, experience, and skills.
It is rare for a lawyer to have first-hand experience of real, hard work. When you work with Alford & Clark Injury Attorneys, you can be represented by a workplace accident lawyer who grew up turning wrenches, wearing FRCs in the Texas heat, and pulling 7/12s on a shutdown. Our family and friends are welders, mechanics, boilermakers, pipe fitters, and crane operators. Our lawyers know the difference between what a company's safety policy says on paper and what company safety looks like in the real world. You can trust us to apply real-world experience to your case.
In addition to practical knowledge of workplace safety issues, our attorneys have extensive experience pursuing workplace accident cases against some of the nation's largest companies, and we have dealt with some of the most complex issues in the field. We are prepared to fight on your behalf to make sure you receive the compensation and benefits you deserve.
Representing Victims of Multiple Types of Workplace Accidents
Employers are required to meet certain standards and follow all applicable regulations. These include regulations put in place at the federal level by the Occupational Safety and Health Administration (OSHA), as well as statutes and policies enforced by state regulatory agencies. Unfortunately, some companies cut corners in order to minimize expenses, complete work more quickly, and maximize profits. Violations of OSHA standards or other laws can put workers at serious risk of injury, and these violations may be considered negligence by an employer that caused unnecessary risk to employees.
It is not always necessary to prove that an employer was negligent for a workplace accident or injury. When employers have workers' compensation insurance, employees will be able to receive medical and disability benefits following work-related injuries or illnesses, including in cases involving workplace accidents or other situations where injuries were caused by the work a person performed. Workers' comp benefits are available no matter whether an employer, an employee, or other parties were responsible for an injury.
However, Texas does not require employers to maintain workers' compensation insurance. In cases involving non-subscriber employers, workers may be able to pursue compensation by demonstrating that they were injured by an employer's negligence. Injured workers may also be able to pursue third-party claims against any other parties that were responsible for an accident or injury. Our attorneys can help demonstrate negligence for a work injury and ensure that a victim can recover compensation from any and all liable parties. We can assist with:
Contact Our Bexar County Work Injury Lawyers
If you have been injured while working, you deserve to receive compensation that will allow you to make a full recovery and address the income you have lost or will be unable to earn in the future. Our attorneys can help you understand your options following a workplace accident or work-related injury, and we will fight to protect your rights as you pursue the compensation you need and deserve. To schedule a free consultation and get legal help with your case, contact Alford & Clark Injury Attorneys by calling 210-951-9467. Our law firm has offices in San Antonio, Dallas, Austin, Corpus Christi, and Houston, and we assist clients throughout the state of Texas.