San Antonio Motorcycle Accident Attorney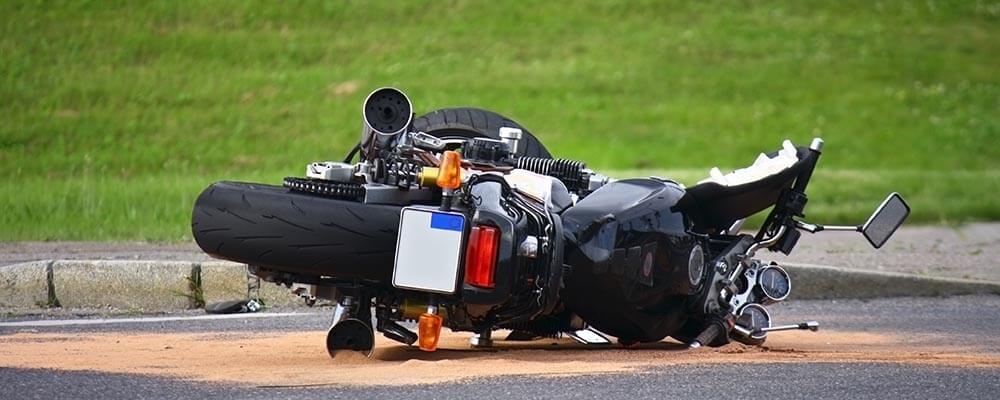 San Antonio Motorcycle Accident Lawyer Serving Bexar County
Most motorcyclists are well aware of the risks they face when operating their motorcycles on busy roads and around other types of vehicles. Since motorcycles are so much smaller than cars and trucks, they can be seriously damaged in a collision, and motorcyclists may suffer severe injuries. To prevent these situations, motorcyclists will usually take precautions, including following all applicable traffic laws, maintaining enough distance between themselves and others on the road, ensuring that they are visible to other drivers, and avoiding unsafe behaviors that may put them at risk of harm. Unfortunately, drivers of larger vehicles are less likely to take the same level of care. When drivers act negligently, this can lead to collisions that may cause motorcyclists to suffer serious injuries or permanent disabilities.
Motorcyclists who are injured in collisions can sometimes struggle to be treated fairly. Since they are often perceived as risk-takers, other drivers or insurance adjusters may attempt to blame a motorcyclist for a collision. To combat these perceptions, it is crucial for injured motorcyclists to receive legal representation as they pursue compensation for their injuries. When you work with Alford & Clark Injury Attorneys, you can rest assured that you will be represented by an attorney who is also a trained motorcycle rider. We know first-hand what it is like for motorcyclists to be on the road next to inattentive drivers, and we will treat your case with the care and compassion you deserve.
Legal Help Pursuing Compensation for Motorcycle Accidents
In many cases, motorcycle wrecks occur because of negligence by other drivers. This negligence can take multiple forms, but it commonly involves a failure by a driver to see and drive safely around motorcycles. Due to their smaller size, motorcycles can easily get lost in a vehicle's blind spot, and a driver may not notice a motorcycle that is traveling close to them. Cell phone use and other types of distracted driving can also affect a driver's ability to notice and respond to motorcyclists. If a driver does not remain aware of what is happening around their vehicle, they may collide with a motorcycle when changing lanes, traveling through intersections, entering or exiting the roadway, or making turns.
Even if drivers do see motorcycles, they may still act unsafely and put motorcyclists at risk. Drivers who act aggressively, such as by following a motorcycle too closely, attempting to pass a motorcycle that is in their lane of traffic, failing to yield to a motorcyclist who has the right of way, or cutting off a motorcycle that is attempting to pass them, may cause dangerous collisions. Other types of traffic violations, such as running red lights or speeding, may lead to motorcycle accidents. Drunk driving may also affect a person's ability to operate a vehicle safely, and they may be unable to maintain control or respond to conditions on the road correctly, leading to deadly motorcycle crashes.
Motorcyclists who are injured in collisions sometimes struggle to receive the proper compensation. When victims file insurance claims, adjusters will often do everything they can to minimize the amount paid out, or they may even deny a claim by stating that a motorcyclist was at fault for their own injuries. Our attorneys understand the tactics that insurance companies often use in these cases, and we are ready to advocate for you when negotiating a settlement. We can also help you determine when pursuing a personal injury lawsuit against a negligent driver or other parties may be your best option for recovering the full compensation you deserve.
Contact Our Bexar County Motorcycle Accident Injury Lawyers
At Alford & Clark Injury Attorneys, we can ensure that you will be able to meet your requirements and address all legal issues as you pursue compensation for a motorcycle accident. We will make sure you meet all applicable deadlines during your case, and we will fight to make sure you receive the maximum compensation possible. Our goal is to make sure your family will have the financial resources you need to make a full recovery and move forward with your lives. To schedule a free, confidential consultation, contact us today by calling 210-951-9467. In addition to evaluating your case free of charge, we will never charge legal fees unless we successfully recover compensation for you. We have offices in San Antonio, Corpus Christi, Dallas, Austin, and Houston, and we provide legal representation to clients throughout Texas.