Bexar County Personal Injury Attorney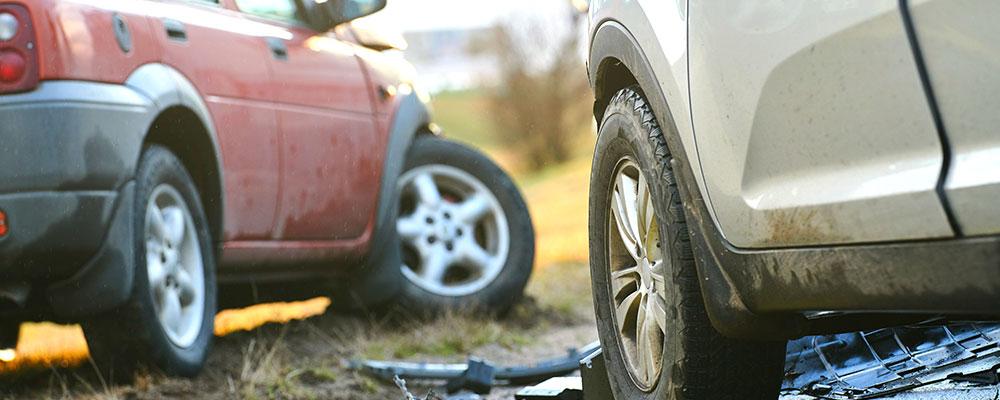 San Antonio Personal Injury Lawyer Serving Bexar County
Nobody expects to be seriously injured in an accident, but to protect yourself, you most likely make an effort to behave responsibly as you go about your daily life. Unfortunately, others may not do the same, and when they act negligently or recklessly, accidents can take place that result in devastating injuries. A severe injury can affect nearly every part of your life, including your ability to work, your relationships with loved ones, and your overall health and well-being. When someone else was responsible for your injuries, you will want to make sure that person is held responsible for their actions. By working with an attorney who has your best interests at heart, you can avoid financial problems and make sure you and your family will have the resources needed to make a full recovery.
At Alford & Clark Injury Attorneys, we believe in protecting the rights of injury victims. We understand that you have worked hard to provide for yourself and your family, and you should not be placed in an impossible financial position because someone else acted in a way that put you at risk of harm. We strive to ensure that our clients are treated fairly, and we are prepared to stand by your side every step of the way. We will not rest until you are fairly compensated for your injuries, and we will fight to protect your family's future.
Pursuing Justice in Injury Cases
The effects of a serious injury can be far-reaching, and they can put your family at risk of financial ruin. The costs of medical treatment can add up quickly, and if you need emergency care, hospitalization, surgery, and ongoing treatment such as physical therapy, your family may face hundreds of thousands of dollars in medical bills. To make matters worse, you may be unable to work while you are recovering, or you may even suffer permanent disabilities, and the resulting loss of income can make things even more difficult. Aside from the financial implications of an injury, you and your family members may be personally affected as well, and the physical pain and emotional trauma you experience can affect you for years to come.
Unfortunately, many injury victims struggle to receive fair compensation, even if they are covered by insurance policies. Despite the slogans that insurance companies regularly use claiming that they treat you like a neighbor or member of their family, they are primarily focused on profits. This means that they will do everything they can to minimize the amount paid out to those who are covered by insurance policies.
In a perfect world, insurance companies would act fairly and put the rights of injury victims above the interests of their shareholders. Unfortunately, that is not the world we live in, which is why attorneys are needed to protect the rights and interests of those who have been injured. Our firm believes in fighting for you after an injury, standing up to large corporations, and making sure you will receive compensation that addresses all of the ways your family has been affected.
Legal Help With Multiple Types of Injury Cases
We work to help our clients address a wide variety of injuries and ensure that they receive the compensation they deserve. We can assist with multiple types of motor vehicle accidents and hold drivers or other parties responsible for acting negligently. We work to help victims respond to car accidents involving drunk driving, distracted driving, or other forms of negligence. Following an 18-wheeler accident, we can help determine the causes and address factors such as driver fatigue, equipment failure, jackknifed trucks, or dropped cargo loads. We can also assist with multiple other types of accidents, including those involving motorcycles, pedestrians and bicycles, Uber/Lyft drivers, and delivery drivers for Amazon, FedEx, and UPS. In cases where a person was killed due to someone else's negligence or actions, we can help their surviving family members pursue a wrongful death claim.
Contact Our Bexar County Personal Injury Attorneys
To learn how we can help you pursue justice after being injured, contact us at 210-951-9467. We offer free consultations, and we are available 24/7 to meet your needs. We take cases on a contingency basis, meaning that you will have no out-of-pocket costs, and we will not collect any fees until we win your case. Our firm has offices in San Antonio, Dallas, Austin, Houston, and Corpus Christi, and we provide legal representation to clients throughout the state of Texas.