San Antonio Truck Equipment Failure Accident Attorney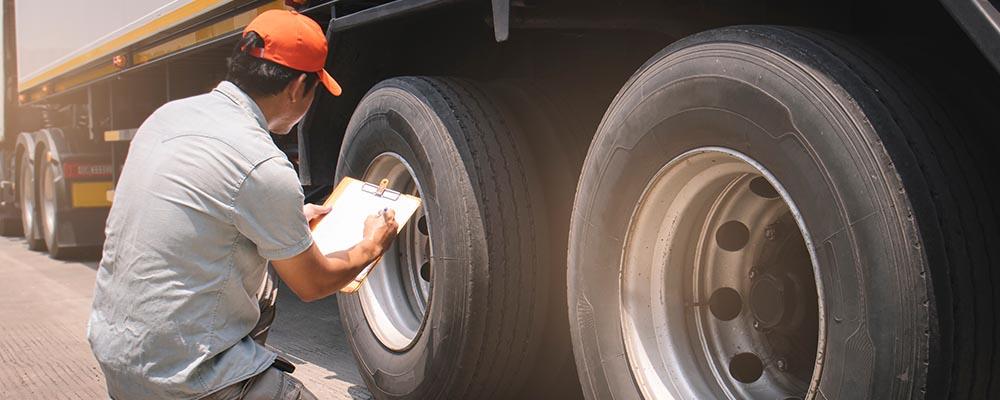 San Antonio Truck Equipment Failure Accident Lawyer Serving Bexar County
18-wheeler trucks are large, complicated pieces of equipment, and they contain many systems that are meant to ensure that a vehicle can be operated safely. The failure of these systems may cause a truck driver to lose control, and this can lead to dangerous truck accidents. When a truck's systems fail or do not function correctly, multiple parties may be responsible, including equipment manufacturers, mechanics who did not install or maintain equipment properly, or a truck driver or trucking company that failed to perform inspections and address issues affecting a truck's systems.
Determining the cause of a commercial truck accident can be complicated, and victims who have been injured can sometimes struggle to identify the parties who were responsible. In these situations, it is important to work with an attorney who understands the factors that can play a role in truck accident cases and who can ensure that negligent trucking companies or other liable parties will be required to pay compensation for a victim's injuries. Alford & Clark Injury Attorneys has extensive experience in complex truck accident cases, and we have helped numerous clients take legal action against companies that have acted negligently. We are prepared to stand by your side and fight against large companies who have put their profits ahead of your safety.
Common Equipment Failures That Can Cause Truck Wrecks
There are multiple pieces of equipment on an 18-wheeler that may malfunction and cause a driver to lose control or otherwise cause dangerous accidents. These may include:
Brakes - Tractor-trailer trucks use air brakes to create the necessary force to ensure that a truck driver can slow down and stop properly. Leaks in air lines or other malfunctions in braking systems may reduce the effectiveness of brakes, or they may cause brakes to fail altogether, leading to a runaway truck that may collide with other vehicles at a high speed.
Tires - Commercial trucks travel great distances, leading to wear and tear on their tires. If tires are not checked regularly and replaced when necessary, they can blow out during travel, causing a driver to lose control of a truck and be unable to avoid a collision.
Steering systems - Truck drivers need to maintain precise control of their vehicles, and malfunctions that affect their ability to steer properly are likely to cause them to be unable to respond correctly to conditions on the road around them.
Trailer couplings - The equipment that connects a trailer to the cab of a truck must be properly maintained to ensure that a trailer can lock in place and remain connected. The failure of this equipment can lead to decoupled trailers, which can block the road and lead to dangerous accidents involving multiple vehicles.
Engines - Multiple parts of a truck's engine may break down, and this can lead to a loss of control for a driver. Coolant or oil leaks may cause an engine to overheat and catch fire, potentially damaging other vehicles in a collision.
Electrical systems - Trucks must maintain sufficient lighting to ensure that they are visible to others. Electrical failures may affect a truck's visibility and make it difficult for other drivers to avoid a collision, or these failures may affect other systems on a truck and cause a driver to lose control.
Cargo securement systems - When straps, chains, or other devices used to secure cargo in place break down or fail, cargo may fall from a truck. Dropped cargo can cause accidents by striking other vehicles or creating dangerous obstacles in the road.
Contact Our San Antonio Truck Equipment Failure Attorneys
With so many pieces of complex equipment on a commercial vehicle, there are multiple potential points of failure that can lead to dangerous accidents. Our lawyers can investigate an accident, review maintenance records, and look at other factors to determine whether equipment failures were to blame. We can identify the parties who were responsible for these issues and take action to hold them responsible for their negligence. To arrange a free consultation and learn how we can help you recover financial compensation for truck accident injuries caused by defective equipment, contact us today by calling 210-951-9467. You have nothing to lose by contacting us, because we will not collect any fees or out-of-pocket payments until we successfully recover compensation for you. We have offices in San Antonio, Houston, Dallas, Corpus Christi, and Austin, and we provide legal help to injury victims throughout the state of Texas.