San Antonio Motor Vehicle Accident Attorney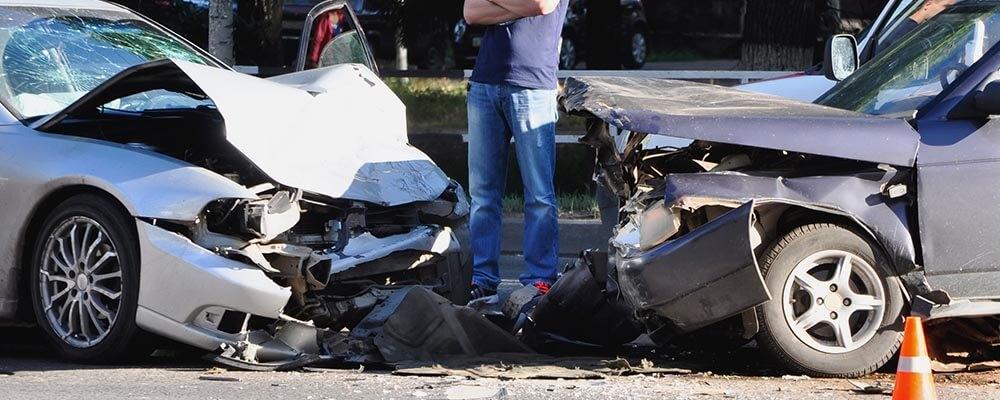 San Antonio Motor Vehicle Accident Lawyer Serving Bexar County
It is a sad reality that motor vehicle collisions happen every day. With so many cars and big trucks on the road, with vehicles traveling at high speeds, moving in and out of traffic, slowing down and speeding up, and navigating intersections, the potential for mistakes is high, and accidents are inevitable. However, this does not mean that crashes are unavoidable. Many collisions are caused by the negligent actions of one or more drivers, and unfortunately, even minor errors or lapses of attention can have deadly results. Accidents can result in multiple types of serious injuries, as well as damage to vehicles and other property, and victims are often left struggling to pick up the pieces. If you have been injured because of someone else's negligence, a personal injury attorney can help you receive the financial compensation you need and deserve.
Alford & Clark Injury Attorneys understands the devastation that a serious accident can cause for you and your family. We also know the difficulties that many accident victims experience when dealing with insurance companies. These large corporations may claim that they have your best interests at heart, but they are primarily focused on their bottom lines, and they will be looking to reduce the amount paid out or even deny a claim altogether if even remotely possible. We want you to be focusing on your recovery rather than struggling with financial issues, and we will fight to ensure that you will receive the proper insurance coverage and compensation that may be available from other sources.
Assistance With Car Wrecks
Car accidents can range from seemingly minor bumps to major collisions that result in total destruction of vehicles and severe injuries for drivers and passengers. Our attorneys can take immediate action after a collision to gather the necessary evidence that shows that a negligent driver was responsible. We work to identify the cause of an accident and demonstrate fault. We can assist with multiple types of collisions, including those involving drunk driving or situations where a person injured others because of distracted driving, such as using a cell phone or texting while behind the wheel.
Representation in Commercial Truck Wrecks
18-wheeler accidents can be especially dangerous due to the massive size and weight of large commercial trucks, meaning that people in other vehicles are likely to be seriously injured in the event of a crash. In many cases, these collisions occur because truck drivers and trucking companies fail to follow Texas and federal laws and procedures meant to ensure that commercial vehicles are operated safely. We can investigate the circumstances surrounding a commercial truck wreck to identify the causes and establish liability. We can help determine whether issues such as driver fatigue, equipment failure, speeding, or trucker distraction were to blame. We can also assist with accidents involving jackknifed trucks and overloaded trucks or dropped cargo loads. Our goal is to hold negligent companies and drivers responsible for the harm done to victims and to reduce the odds that dangerous companies will harm another Texas family in the future.
Legal Help With Other Auto Accidents
There are multiple other types of collisions that can lead to devastating injuries for those involved. We can work with victims of motorcycle accidents or pedestrian and bicycle accidents, ensuring that drivers who failed to share the road safely are held responsible for the injuries caused in a collision. We can also help address the complex legal issues that may come into play in Uber and Lyft accidents, as well as collisions involving delivery drivers working for companies such as UPS, FedEx, or Amazon.
Contact Our San Antonio Motor Vehicle Accident Injury Lawyers
If you or a member of your family have been injured in a collision, Alford & Clark Injury Attorneys can fight to make sure you are treated fairly by insurance companies, and we will help you pursue justice for the harm you have suffered. We will do everything we can to make sure you will be fully compensated for all of the ways you have been affected by an accident, ensuring that you will be able to fully recover and avoid financial problems in the future. For a free consultation, contact us at 210-951-9467. We are available 24/7 to help you, and we will never charge any attorney's fees until we collect compensation for you. With offices in San Antonio, Dallas, Houston, Austin, and Corpus Christi, we can assist clients throughout the state of Texas.