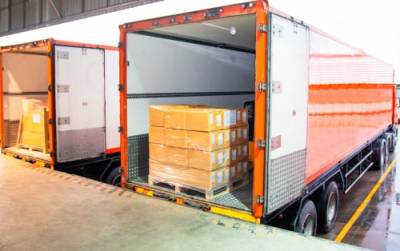 While large delivery trucks, construction supply trucks, and 18-wheeler big rigs are essential for helping our economies and communities get things done, these large vehicles carry objects that can cause life-changing injuries and fatalities when they fall off the truck into the road. One of the most common causes of truck accidents in Texas is shifting loads that cause a truck to lose balance, roll over, jackknife, or spill its content into the road. Cars driving next to and behind a truck can be crushed by falling objects, may run into the objects on the road, or may swerve to avoid falling objects and run into other cars and stationary objects on the side of the road.
Strict federal and state guidelines proscribe the way that cargo must be loaded onto a truck to prevent load shifting. Every agent in the chain of transporting cargo is responsible for ensuring cargo guidelines are met - the loading company, the truck transportation company, and the driver are all essential for preventing load-shifting accidents. Unfortunately, all it takes is just one person having a bad day to overlook a potentially dangerous load, leading to disastrous consequences.
How Do Trucking Injuries Cause Fatalities in Texas?
Human bodies are fragile and can easily suffer fatal injuries in trucking accidents, even with significant advancements in vehicle safety technologies. Because trucks are so much larger than cars, colliding with a truck or its heavy, fast-moving contents simply leaves passengers in smaller vehicles with very little chance of surviving the serious injuries they sustain. Common truck accident injuries are categorized as either an impact injury or penetrating injury, and these include, but are not limited to:
...