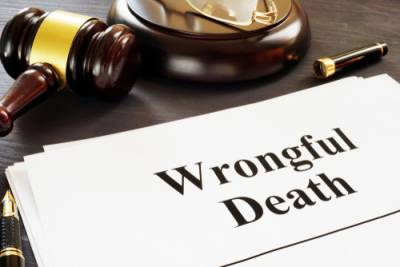 At Alford & Clark Injury Attorneys, we know that no amount of money can replace the life of your loved one. However, when you suffer a devastating loss as a result of another person's negligence, you may want to seek compensation. The unexpected death of your relative killed in a traffic accident will no doubt affect several members of the family. But the state of Texas limits who may sue for wrongful death in court. Although you can never be truly compensated for your loss, the attorneys at Alford & Clark Injury Attorneys, we are here to help.
Who Can File a Wrongful Death Claim?
A wrongful death is a death that could have been prevented if the party at fault had used an appropriate level of care regarding your family member's safety. The Lone Star state established the Texas Wrongful Death Act, which allows certain family members to sue for damages when a relative is wrongfully killed. Under the law, the family members that can file a claim include the parents of the deceased, a spouse, and children of the deceased, whether they are biological or adopted. These family members do not have to each file a lawsuit individually. One person can bring a suit on behalf of those who qualify. These beneficiaries can file a claim for compensation for mental anguish and suffering too.
Unfortunately, stepchildren that have not been adopted, grandparents, or unmarried romantic partners of the deceased are not legally able to file a wrongful death lawsuit in Texas.
...