Why Do So Many Cars Fail to See Motorcycles?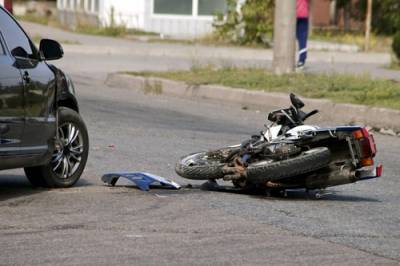 Motorcycles are notorious for getting into accidents frequently, and while there are certainly motorcycle drivers who take unsafe risks, many accidents are caused by other, larger vehicles that simply fail to see motorcycles. Inexplicably, the most common explanation given by drivers who hit motorcyclists is simply just: "I didn't see him."
While this may seem implausible or even impossible for motorcycle drivers, especially those exercising caution, new research suggests this may very well be true, thanks to a phenomenon called "inattentional blindness." However, regardless of whether the driver of a vehicle that struck a motorcycle saw the cycle or not, it does not absolve them of responsibility for their actions. If you have been hurt in a motorcycle accident, you deserve help from an assertive personal injury attorney who can help you pursue compensation for your injuries.
What Is Inattentional Blindness?
In many cases of motorcycle accidents, drivers of other vehicles appear to look right into the path of the oncoming motorcycle, and, in many cases, directly at the motorcycle itself - and then pull out anyway. Researchers suggest this is because drivers are receiving an enormous amount of information, not all of which the brain can process or respond to. For an unknown reason, drivers appear to simply not see motorcycles as threats on the road as often as they do other objects, such as taxis - even when the driver demonstrates theoretical awareness that the motorcycle is just as likely to be on the road as a taxi.
Injuries From Inattentional Blindness Accidents
While any motorcycle accident has the potential to result in serious and even fatal injuries, accidents involving inattentional blindness can be the most severe because the other vehicle's driver acts as though a motorcycle simply is not there. This often results in accidents where the other driver pulls out directly in front of the motorcyclist, resulting in t-bone accidents, side-impact accidents, and rollover accidents. Common injuries include:
Crush injuries
Broken and fractured bones
Spinal injuries, including full or partial paralysis
Traumatic brain injuries
Internal bleeding
Get in Touch with a Bexar County, TX Motorcycle Crash Lawyer
If you or a loved one have suffered in a serious or fatal motorcycle crash, it is essential that you meet with a San Antonio motorcycle accident attorney to determine whether any other vehicles involved in the accident are responsible for your losses. Cars, trucks, and big rigs are frequently at fault for injuries and deaths in motorcycle accidents and you may be entitled to compensation for your pain and suffering. Call Alford & Clark Injury Attorneys and 210-951-9467 today to schedule a free and confidential consultation.
Source:
https://www.sciencedaily.com/releases/2018/01/180105082243.htm