What Happens If You Get into a Crash With an Amazon Van?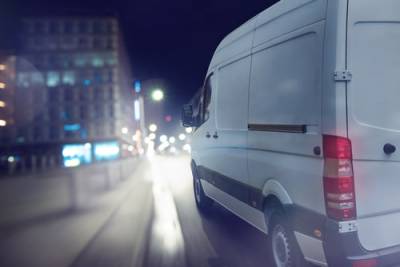 Gray and blue Amazon delivery vehicles can be found in nearly every major city and small town, delivering packages to doorsteps across the country. While Amazon has earned a reputation for service and speed, their delivery vans also come with an unexpected danger: accidents.
If you or a loved one were injured in a crash caused by an Amazon vehicle, you may be unsure of your legal options. Most Amazon delivery vehicles are owned and operated by independent contractors, meaning the company may argue that it is not liable for any damages caused in a crash. However, there are still ways to pursue compensation after a crash involving an Amazon vehicle.
Car Accidents Caused by Amazon Delivery Vehicles
Being involved in any type of car accident can lead to expensive financial losses and painful injuries. However, Amazon accidents are often especially complicated from a legal perspective. If you were injured in an accident involving an Amazon delivery van or truck, it is a good idea to meet with a lawyer as soon as possible to discuss your legal rights and options. Your lawyer can help determine who is responsible for paying medical bills and other damages related to the accident.
Amazon does require drivers to carry auto insurance. If someone is hurt in a crash caused by an Amazon driver, the injured party may be able to pursue compensation through the insurance company. However, the insurance company will likely do everything possible to limit the amount of money they have to pay out. Insurance companies employ many different strategies to protect their own interests, including denying claims, undervaluing claims, or using delay tactics. Having a qualified attorney on your side can help you fight for the fair compensation you deserve.
Your lawyer may be able to negotiate a settlement with the insurance company that adequately compensates you for your vehicle damage, medical expenses, and other losses. If the insurance company does not offer a reasonable settlement, the lawyer can also file a personal injury lawsuit and fight for adequate compensation through the court system.
Contact a San Antonio Amazon Vehicle Accident Lawyer
If you or a family member were involved in a car accident caused by an Amazon delivery driver, you may be able to get financial compensation for your damages. You could potentially recover compensation for medical costs, vehicle repair, and even pain and suffering. Our Austin Amazon vehicle accident attorneys can help you file a claim and take the steps needed to maximize your chances of recovering compensation. Call 210-951-9467 and set up a free consultation.
Source:
https://www.nytimes.com/2019/09/05/us/amazon-delivery-drivers-accidents.html