Have You Suffered an Injury at a Construction Site Due to Equipment Failure?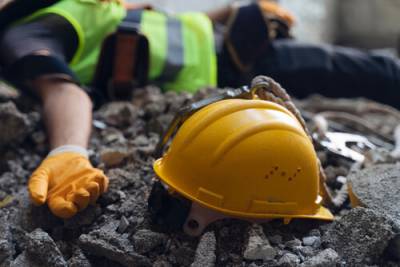 Construction workers have one of the most dangerous jobs. In 2021 construction work was the industry with the most fatalities. The risks are numerous, from falling off a roof to being wounded while operating heavy machinery, and the potential injuries can be life-altering. If you or a loved one has sustained an injury while working at a construction site, third parties may be responsible for your injuries. At Alford & Clark Injury Attorneys, our San Antonio construction injury lawyers can help establish third-party liability so that you can recover the compensation you deserve.
Third Parties
In the construction industry, it is essential that all equipment be adequate for employees to perform their necessary tasks. The equipment should also be marked with safety features and warnings. A company that manufactures and distributes construction equipment may breach its duty of care if the tools or products are not properly designed or assembled. At Alford & Clark Injury Attorneys, we can determine if the best course is to pursue a third-party product liability claim against the manufacturer by conducting an investigation, gathering testimony from other employees, and looking into OSHA reports.
There are circumstances in which you may be able to trace equipment failures back to a person or another company that is not your employer. The following are some potential third parties that may be to blame for your injuries:
Subcontractors

Suppliers of defective materials

Manufacturer of toxic substances
Tracing Injuries Back to Equipment Failures
At a construction site, there are many moving pieces at any given time. The last thing you should be worrying about while doing your job is defective equipment but unfortunately, it is a leading cause of construction site injuries. Here are some measures that should always be in place:
All machines should have emergency shut-off valves

All machines with blades and conveyors should have appropriate shields to protect workers

Defective tools and manufacturing defects should be quickly addressed. Equipment made with substandard materials can compromise strength or expose workers to dangerous chemicals

Poor wiring can lead to burn injuries or electrocution
Third-Party Liability
Third-party lawsuits will often allow someone to receive compensation, especially if the injuries prevent the person from going back to work. A third-party claim may also provide compensation for pain and suffering, which is not an option through workers' compensation, in addition to lost wages.
Contact an Austin Third Party Liability Lawyer
If you or a family member has been injured at a construction site due to a third party's negligence contact Alford & Clark Injury Attorneys. A San Antonio third-party liability attorney will go over your case and discuss your options. Call 210-951-9467 for a free consultation.
Sources:
https://injuryfacts.nsc.org/work/industry-incidence-rates/most-dangerous-industries/
https://www.osha.gov/laws-regs/standardinterpretations/2017-04-25