Bicyclists Suffer Serious Injuries in Accidents with Vehicles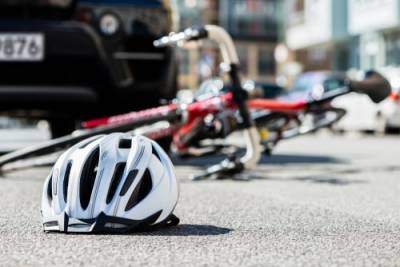 In addition to allowing someone to enjoy the warm weather Texas offers nearly all year round, riding a bicycle instead of driving a car goes a long way toward reducing a cyclist's carbon footprint and protecting the environment. Additionally, people who cycle to work, school, or other obligations tend to be in better physical and emotional health.
Unfortunately, riding a bike instead of driving is not without its risks. Careless drivers often do not check for cyclists in the road and cut off cyclists, open their doors into a cyclist's path, or pull out in front of cyclists, putting the cyclist in danger of serious injury or death. If you or someone you love has been hurt or killed in a bicycle crash with a motor vehicle of any kind, it is essential to understand your legal options for seeking financial compensation to aid in your recovery.
Can a Bike Rider Sue a Car that Hit Them?
In most cases, vehicles are responsible for yielding the right-of-way to bicyclists. Cyclists are required to follow the rules of the road, just like drivers, but when a cyclist needs to slow down, stop, travel slower than motor vehicle traffic, or make a turn, cars and other vehicles are responsible for granting the right of way and keeping the cyclist safe.
Unfortunately, due to blind spots, carelessness, distracted driving, or driving under the influence, vehicles are often at fault for causing accidents that hurt and kill cyclists. This includes cars, 18-wheeler trucks, box trucks (like Amazon or FedEx delivery trucks), motorcyclists, and even farm or construction equipment driving on the road.
The significant difference in size and weight between cyclists and vehicles almost guarantees very serious injuries upon impact. When these injuries are not fatal, they often require long-term, intensive care, including surgeries, reconstruction efforts, amputations, and physical therapy. This is very expensive and can interfere with the cyclist's ability to work, care for themselves, or enjoy normal relationships.
While a lawsuit cannot undo an accident, it can hold a vehicle driver responsible and recover compensation that allows a cyclist to more easily bear the burden of recovery. Even if you were partly at fault for the accident, as long as you are less than 50% responsible for the crash, you may be able to recover some amount of compensation, especially with the help of an experienced personal injury attorney.
Call a Bexar County, TX Bicyclist Injury Lawyer
Cyclists should not have to fear being grievously injured while they are on their way to work or school. Unfortunately, serious accidents do happen, and when they do, a San Antonio car crash injury lawyer can help victims get the compensation they deserve from the driver responsible for their injuries. Call Alford & Clark Injury Attorneys today to schedule a free, no-pressure consultation to learn more about how we can help you. 210-951-9467.
Source:
https://transport.tamu.edu/Alternative/bicycles/statelaw.aspx