If I Was a Passenger in a Car Crash, Can I Sue the Driver of the Vehicle?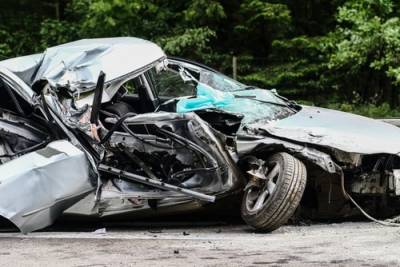 In a tragic accident on the Southwest Side of San Antonio, one person was killed and three teenagers were injured after the driver of the car lost control, drove off the highway, and crashed into a fence. The car flipped over and three of the victims were ejected from the car. While investigators are still gathering data on the accident, according to police, the driver of the car was speeding.
Being in a car with a speeding or reckless driver can be a terrifying experience. When bad driving leads to a car accident, passengers can end up injured or even killed through no fault of their own. When this happens, victims of the crash or their families may wonder whether they can hold the driver responsible.
Are Vehicle Drivers Responsible for Passenger Injuries?
If a car's driver causes an accident, with or without another vehicle being involved, passengers have the right to hold the driver liable for their injuries. However, proving that the driver was responsible for causing the crash can require some investigation. Crash investigators can help determine the cause of an accident, as can having the following information:
Traffic camera or dashcam footage of the incident
Damage to the crashed vehicle or vehicles
Evidence suggesting the driver was speeding
Evidence suggesting the driver was under the influence of drugs or alcohol
The police report of the accident
Medical records from the injured party
A personal injury attorney can also help gather information to prove liability in a car accident.
What Kind of Damages Can An Injured Passenger Recover From a Negligent Driver?
Compensation for a badly injured passenger is not limited to money for injuries alone. While medical bills are usually part of a compensation package, further damages can include:
Lost wages
Rehabilitative care costs
Property damage
Pain and suffering
Loss of quality of life
Punitive damages
Punitive damages are capped in Texas and are usually only applicable in cases where the driver was grossly negligent. Driving while drunk, for example, may be an example of gross negligence.
Contact a San Antonio Car Accident Lawyer
If you live in Texas and have recently been injured as a passenger in a car accident, get skilled legal representation from the team at 210-951-9467. We take your losses seriously and will fight hard to make sure your rights are protected. Call us today at 210-951-9467 to schedule a free, confidential consultation with one of our Bexar County personal injury attorneys.
Source:
https://news4sanantonio.com/news/local/one-person-dead-three-others-injured-after-horrific-rollover-crash-on-southwest-side-investigation-san-antonio-police-texas-vehicle-ambulance-hospital