Can I File a Wrongful Death Lawsuit in Texas?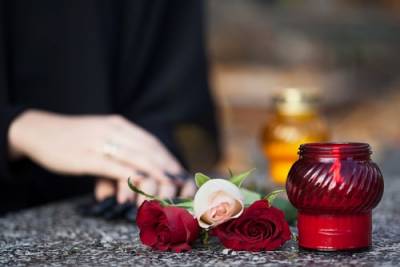 Losing a loved one can be devastating under any circumstances. It is even more upsetting when someone's negligent or purposeful actions cause a loved one's death.
If you lost a family member, you may be able to file a wrongful death lawsuit against the party who caused the death. While no amount of money can replace your deceased loved one, filing a wrongful death suit can force the liable party to compensate you for a wide variety of losses, ranging from the decedent's lost income to your emotional pain. One of our compassionate attorneys can help you decide whether pursuing a wrongful death claim will be possible or helpful for you.
What is a Wrongful Death?
A wrongful death is one that could have been prevented had the responsible party been using an appropriate level of caution regarding your family member's safety. Some wrongful deaths are also caused by intentional actions such as assault. Grounds for filing a wrongful death lawsuit may include:
Car accidents - A negligent driver may cause a fatal crash or a defective car part could be the cause of the accident.

Motorcycle crashes - Negligent drivers may fail to spot a motorcyclist, especially when changing lanes.

DUI accidents - Drunk drivers are liable for the harm they cause in a collision.

Truck accidents - Truck drivers may cause accidents because they have broken a law or violated federal regulation, such as by driving for too long without taking a break.

Medical malpractice - Medical malpractice may involve delayed or missed diagnoses, medication errors, surgical errors, or patient abandonment. Malpractice can occur in an inpatient or outpatient setting.

Assaults - Even if an assailant did not mean to kill the victim, they can be held liable if their attack does lead to the victim's death. You may be able to pursue a case even if the attacker was not criminally charged or convicted.

Defective products - Products that are unreasonably dangerous for typical consumers should not be on the market.
Which Relatives Can File a Wrongful Death Suit in Texas?
In Texas, the decedent's immediate family members are eligible to file a wrongful death suit. Generally, the right to pursue a wrongful death claim is limited to the decedent's surviving spouse, children, or parents. These individuals are the most likely to be seriously affected by the death.
Damages in a Texas wrongful death lawsuit often include compensation for:
The decedent's lost earning capacity

Loss of the decedent's services, support, society, and care

The surviving family's grief and mental suffering

Lost inheritance suffered by the decedent's children
Call a Bexar County Wrongful Death Attorney
If you have lost an immediate family member due to another party's carelessness or intentional actions, Alford & Clark Injury Attorneys may be able to recover compensation on your behalf. Our experienced Austin wrongful death lawyers will aggressively pursue your case. Contact us at 210-951-9467 for a free consultation.
Source:
https://statutes.capitol.texas.gov/Docs/CP/htm/CP.71.htm