Were You Injured in an Accident with a Delivery Driver? You Have Options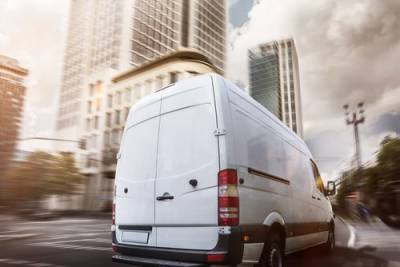 Every day, USPS handles around 500 million pieces of mail, while UPS, Amazon, and FedEx deliver over 30 million packages, for a total of more than 13 billion package deliveries every year. Even more packages are delivered by independent contract workers, who use their private vehicles to make deliveries.
This means package delivery drivers are on the road more than ever, contributing to an increase in crashes between delivery trucks and passenger vehicles. The size and weight of delivery trucks mean that passenger vehicles often fare very badly in accidents, with serious injuries and even fatalities being common. If you have been injured or lost someone you love in an accident with a delivery driver, it is important to speak with a Texas personal injury attorney. You may be able to recover compensation for your losses and get the financial help you need to begin the recovery process.
Delivery Truck Crashes On the Rise
Delivery trucks can range from a typical 16-foot box truck making day deliveries all the way up to an 18-wheeler moving thousands of packages across the country. Unfortunately, rates of fatal crashes for trucks over 10,000 pounds are increasing significantly. These crashes happen for many reasons, including, but not limited to:
Frequently backing up on, or backing out into, roadways, alleys, and over sidewalks

Sudden, frequent stops

Unprotected left turns

Unengaged parking brakes

Poor weather conditions

Driver fatigue, distraction, or intoxication
Bicyclists, motorcyclists, and pedestrians can also be seriously injured and killed in accidents with delivery trucks.
What Should I Do if I Was in a Crash with a Delivery Truck?
Every crash is different, but there are a few common steps that everyone involved in a delivery truck crash should take. The first is to make sure you have the medical treatment you need; even if you think you have not been seriously injured, it is important to meet with a physician because some symptoms take time to appear. Make sure you involve the police so you can get a police report of the incident, even if it seems minor.
If you can safely do so, you may want to take photographs of the accident scene, including any tire marks in the road. Get the information of the driver, including the company he or she works for and his or her insurance information. Do not speak with the driver about the accident and do not talk to the driver's insurance company until you have spoken with an attorney.
Contact a San Antonio, TX Delivery Driver Crash Injury Lawyer
If you or someone you love has been injured in a crash with a delivery driver, you deserve to know whether you can seek compensation for your injuries and losses. At Alford & Clark Injury Attorneys, we are committed to finding the best solution to your case, whether that be negotiation or litigation, and we will strive to do a complete investigation so we can seek justice on your behalf. Call 210-951-9467 today to schedule a free, confidential consultation with a Bexar County delivery truck crash injury lawyer.
Sources:
https://www.nbc26.com/news/national/millions-of-items-shipped-across-us-dailyhow-well-is-it-checked
https://www.cdc.gov/niosh/motorvehicle/resources/crashdata/facts.html