Have You Been Injured in An Accident Caused by a Rideshare Driver?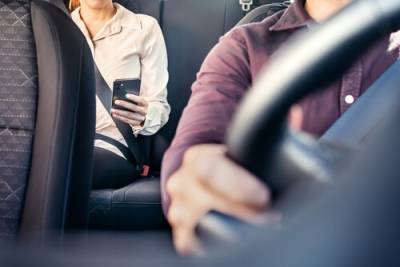 For Texans, clicking on a rideshare app to request a ride has become so easy and practical. However, unlike commercial vehicle drivers, Lyft or Uber drivers are not required to receive specialized training or obtain a commercial driver's license. So what happens if you are injured in a Lyft or Uber accident?
Proving Negligence in a Rideshare Accident
You will probably want to seek compensation from the driver who caused the accident and your injuries through a personal injury claim. This is usually done through the insurance company of the defendant. To have a successful case, you will need to prove the following elements:
The driver of your rideshare or another driver on the road owed you a duty of care, which was to drive with caution and follow traffic laws while driving

The driver breached this duty of care by taking negligent actions such as tailgating or speeding

The driver's breach of the duty of care is what caused your injuries and any other damages, such as lost wages
Dealing with Insurance Companies
Lyft and Uber drivers are usually not covered by their personal auto insurance when they are working. That is why if you are injured in an accident, you typically cannot recover compensation from them personally. However, rideshare companies do carry insurance coverage for their drivers and passengers in amounts required by state law. Uber and Lyft provide coverage while a driver is driving with a passenger, but no one is covered if the driver is in between rides. This can lead to complicated situations in which it may be unclear which party is responsible for providing compensation to an injured passenger.
Those injured often find themselves in an uphill battle with insurance companies, struggling to find who is accountable. Insurance companies will often make every effort to reduce the amount of coverage a person can receive or avoid paying a claim altogether. That is why legal representation is important. An attorney will know how to obtain phone records, find witnesses, police reports, security camera footage of an accident, and any other evidence that can help establish liability. By establishing liability for a collision, a lawyer can work toward getting you the compensation you deserve.
Contact a Bexar Uber and Lyft Accident Lawyer
At Alford & Clark Injury Attorneys, we are not afraid of big insurance companies who will do just about anything to deny or limit compensation. If you have been injured in a rideshare accident contact a San Antonio Uber and Lyft injury accident attorney to determine the specific options that may be available to you. Call 210-951-9467 for a free consultation.
Source:
https://statutes.capitol.texas.gov/Docs/CP/htm/CP.74.htm