Gathering Evidence for Your Rideshare Accident Claim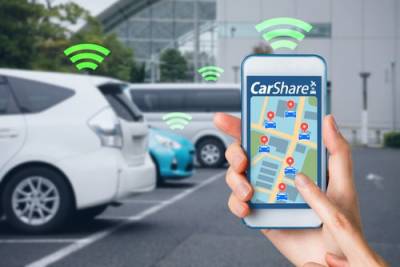 Being in a rideshare accident can derail your life and leave you with mounting medical bills, lost income, and ongoing disability. You deserve full and fair opportunity to provide proof. Building a strong claim for your vehicle accident requires gathering the right evidence from the start. What key proof should you collect for your Texas lawyer?
Documenting Key Crash Details With Police Reports
Secure a copy of the official police report, which contains vital details about how the crash occurred, based on an officer's investigation. Ensure it accurately reflects your recollection of events. Confirm that parties, vehicles, road conditions, witness statements, and all relevant facts are included. Photos taken by police provide visual evidence.
Proving Your Injuries With Medical Records
Comprehensively document your diagnoses, treatment, prognoses, and costs over time. Keep records of doctor visits, physical therapy, medications, assistive devices, and all care recommendations. Detail how injuries impair your mobility, activities, and quality of life. Have doctors assess how your health is impacted long-term through written reports.
Interpreting the Evidence With Expert Witness Testimony
Experts lend credibility by analyzing details and providing opinions. For example, an accident reconstructionist can assess crash details to explain how severe injuries occurred. Medical experts can review your records to discuss prognoses. Economists can calculate lifetime costs. Qualified expert input bolsters your case.
Understanding the Driver and Rideshare Company Records
Extensive rideshare company records can shed light on the driver's history, training, vehicle details, trip logs, GPS data, customer feedback, and insurance information. Skilled attorneys use legal discovery procedures to access relevant records. This evidence can help establish liability.
Strengthening Your Story With a Testimony From Witnesses
Witness statements provide third-party corroboration and context around the accident circumstances and who was at fault. Witness observations, photos, videos, and testimony help reconstruct the scene and support your version of events. Their perspectives can assist in liability disputes. If you don't have any witnesses, think about what businesses may have been around the area. Was there anyone outside that you could recall? Maybe they have camera footage that the police officer could retrieve for you.
Contact a Texas Personal Injury Lawyer
You deserve a fair chance at proving your case. With a San Antonio personal injury attorney, you will have the expertise to help guide you with the next proper steps. Legal jargon can be overwhelming, but with help on your side, it can give you some ease. Contact Alford & Clark Injury Attorneys at 210-951-9467 for a free consultation.