Did You Suffer Injuries in a Truck Crash as a Result of Negligent Hiring Practices?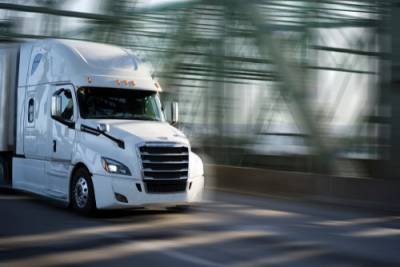 The number of fatal truck accidents is the highest in the state of Texas. In 2020, commercial truck crashes led to nearly 600 deaths. Texas accounts for nearly 13 percent of all fatal trucking accidents in the United States. Driving a commercial truck is not the same as driving a passenger car. These trucks carry a massive amount of weight and extensive training is needed to maneuver such vehicles. It is the responsibility of trucking companies to ensure not only that their fleet is safe to drive but that the drivers are fit for the job. If this is not the case, the trucking company could potentially be held liable for any accidents and injuries they cause.
Negligent Hiring
The practice of hiring commercial truck drivers is a big responsibility. Drivers must demonstrate they have a history of safe driving and are medically able to operate these massive vehicles. Failing to exercise reasonable care to hire a qualified and experienced truck driver should be penalized. Commercial truck drivers may seem qualified on paper but more needs to be done to ensure everyone is safe on the road. Truck driver candidates may have a commercial driver's license or CDL and they may have carried loads of cargo for several companies. However, employers who are in a rush to get more drivers on the road may be deemed guilty of the following negligent hiring practices:
Hiring a driver with a history of unsafe driving

Hiring a driver with a history of drug or alcohol abuse

Hiring a driver with a history of accidents

Hiring a driver without a valid driver's license or commercial license

Failing to perform a complete background check
Significance of DQ Files
Records of a driver's qualification records or DQ files should be kept on file by trucking companies for the current drivers it employs. They contain information about a driver's work experience, license suspensions, crashes, and moving violations. The Department of Transportation (DOT) also updates the medical examination certificates on a regular basis.
If there is a crash, these records can provide key evidence that a company hires drivers with a history of failing their drug tests, prior accidents on their records, and medical conditions that would automatically disqualify any applicant. Such actions by a company would be considered negligent hiring practices. If documentation is missing that could be a red flag that the trucking company did not practice due diligence during hiring.
The inexperience of truck drivers endangers everyone on the road. Unqualified truck drivers create risks and preventable accidents. Rather than hire inadequate drivers, trucking companies should have higher standards for themselves not only to protect their drivers but the general public.
Contact a Bexar County Truck Injury Lawyer
If you have been injured in a truck crash due to negligent hiring practices it can have a devastating impact on your family's pocketbook not to mention your quality of life. At Alford & Clark Injury Attorneys, a skilled San Antonio truck crash injury attorney can provide high-quality representation and stand up to big companies to protect your rights and ensure you are properly compensated for the harm they caused you. Call 210-951-9467 for a free consultation.
Sources:
https://ftp.txdot.gov/pub/txdot-info/trf/crash_statistics/2020/30.pdf
https://www.govinfo.gov/content/pkg/CFR-2011-title49-vol5/xml/CFR-2011-title49-vol5-part391.xml#seqnum391.15
https://www.irvingweekly.com/s/4398/Texas-Trucking-Accidents:-Stats-Myths-and-Facts.php