Filing a Texas Wrongful Death Claim for a Fatal Drunk Driving Accident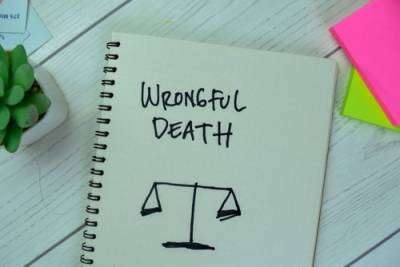 The National Highway Traffic Safety Administration estimates that drunk driving is responsible for approximately a third of all traffic fatalities. Just recently an 8-year-old girl was killed in an accident caused by a drunk driver in San Antonio.
If your loved one passed away in a crash caused by a drunk driver, this is not simply a statistic - it is your reality. Losing someone because of another person's irresponsible behavior behind the wheel is devastating. Many families grieving the loss of a loved one must also contend with massive medical bills and other financial losses as a result of the death. In Texas, a wrongful death claim may allow for the recovery of financial compensation for these losses.
What is a Wrongful Death?
Texas law defines wrongful death as "the death of an individual caused by the wrongful act, neglect, carelessness, unskillfulness, or default of another." If another driver's illegal actions or negligent driving caused the crash that took your loved one's life, you may be able to file a claim and recover damages.
Damages Available in Texas
The term "damages" refers to the financial and non-financial losses you experienced because of your loved one's death. Monetary damages cannot take away your pain or restore your family member's life, but they can provide financial support as you work to move forward. Depending on the circumstances of your claim, damages may include medical expenses from after the accident, funeral and burial costs, lost wages and future earning capacity, loss of companionship and emotional distress suffered by surviving family members.
How a Wrongful Death Lawyer Can Help
When grieving the sudden loss of a mother, father, child, sibling, or spouse, the last thing you need is to deal with complicated legal issues. That is why it is important to have an experienced attorney representing your interests. A wrongful death lawyer knows how to investigate the accident, gather evidence and build a solid case with the goal of recovering maximum compensation for you and your family.
Unfortunately, insurance companies often do everything in their power to reduce or deny claims. With an attorney on your side, you can be confident that someone is fighting to protect your rights and get the justice you and your loved one deserve.
Contact our San Antonio Wrongful Death Lawyer
If you have lost a family member in a crash caused by a drunk driver, contact our Bexar County wrongful death lawyers for guidance and support. Our experienced attorneys will review the details of your case and help you determine what your legal rights and options are. If you choose to proceed with a wrongful death claim, we will represent you and your deceased loved one throughout the case and fight for a favorable outcome. Call 210-951-9467 for a free consultation.
Source:
https://www.ksat.com/news/local/2022/12/23/1-person-killed-several-others-hospitalized-after-major-crash-on-southwest-side-sapd-says/