How Can I Get Treated for a Car Accident if I Do Not Have Insurance?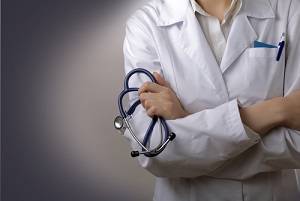 Serious car accidents often require urgent, extensive medical intervention. Even if you do not have to be taken away from the scene of an accident in an ambulance, the cost of fixing broken bones, head injuries, and psychological trauma can be overwhelming - especially if you do not have health insurance.
Unfortunately, while the at-fault driver and their insurance company will likely eventually be forced to compensate you for your injuries, getting the medical treatment you need right now can be difficult if you are uninsured. If you have recently been in a car, truck, or motorcycle accident that was not your fault (or even that you believe may have been partly your fault), it is a good idea to meet with a personal injury attorney who can assess your case and help you seek compensation for your injuries and losses.
Are Hospitals Required to Treat Injured People?
Yes - whether you arrive in an ambulance or get there yourself, a hospital is obligated to treat someone who comes in with a medical emergency. Even if you cannot pay, the hospital is required by federal law to treat and stabilize your injury. As long as your condition has acute symptoms, including pain, that could jeopardize your health or cause serious damage to your body, a hospital will treat you.
Can I Get Ongoing Care Without Health Insurance?
Emergency care is rarely the only kind of medical care that people injured in car accidents require. You may need follow-up appointments to get conditions checked, to seek physiotherapy, or to find out options for further pain management. These appointments can be much more difficult to secure without health insurance, but you may have some options - especially if you have an attorney helping you. These include:
Car insurance - You may be able to forward the bills to a car insurance provider, whether it is your policy or the driver responsible for the accident. However, you may be required to provide some proof that the insurance companies are required to provide medical care up to the policy's limits.
Medicaid - If you cannot afford health insurance on your own, you may want to consider applying for Medicaid. If your income for your household size falls under the Medicaid limit, and you meet the requirements of Medicaid (such as being responsible for a child aged 18 or younger), this can be a very good option.
Health insurance exchange - The government's health insurance marketplace is designed to help people who do not have health insurance through work get the coverage they need. Pre-existing conditions must be covered, so any injuries you sustained in the accident can be treated.
Call a San Antonio Car Crash Injury Lawyer Today
Waiting for an insurance company's settlement while you address your injuries can feel like one more major headache to manage after a serious car accident. If you were injured in a car crash and do not have medical insurance, we highly encourage you to meet with our team of Bexar County, TX car crash injury attorneys to explore your options. We offer free, no pressure consultations and are committed to helping you get the compensation you deserve.
Sources:
https://statutes.capitol.texas.gov/Docs/CP/htm/CP.71.htm
https://www.acep.org/life-as-a-physician/ethics--legal/emtala/emtala-fact-sheet/