Dallas Law Firm Alford & Clark Injury Attorneys to Represent Lyft Driver Allegedly Injured in Assault by Passenger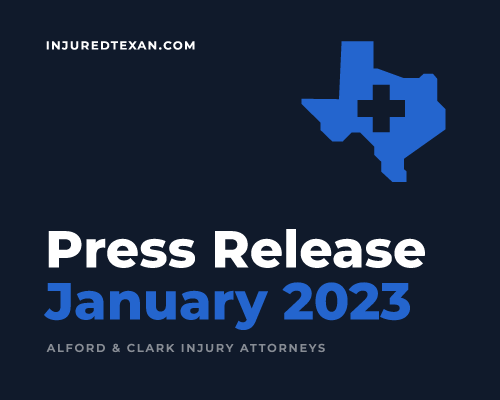 The victim of a brutal assault has retained Alford & Clark Injury Attorneys to investigate his claims against Lyft, Inc. following an alleged attack by the passenger assigned to him by the ridesharing company.
Frisco, Texas – Shortly after midnight on January 13, 2023, Francis Watson accepted a passenger through Lyft, Inc.'s ridesharing app. Mr. Watson had no way of knowing the dangerous background of the passenger assigned to him by Lyft, and no reason to anticipate the alleged violent assault that would change his life forever.
Brannon Iverson Scott, the passenger assigned by Lyft, Inc., now faces felony charges of Aggravated Assault and Robbery with a Deadly Weapon following the alleged carjacking. The driver Francis Watson was rushed to Texas Health Plano Emergency Department to treat multiple stab wounds and blows to the body and head. He now worries over the medical bills for the battery of tests he underwent, tests including CT scans of the chest, head, and cervical spine.
"I am deeply concerned by Lyft, Inc.'s apparent failure to investigate the criminal background of the rider who assaulted our client; an attack like this is the greatest fear of every hardworking driver trying to eke out a living on Lyft, Inc.'s billion-dollar platform," said trial attorney Willard Clark of Alford & Clark Injury Attorneys.
On their website, Lyft, Inc. states that "Safety for all means looking out for our drivers" and affirms a commitment to "maintaining high standards, which start before you give your very first ride." Questions remain, however, as to whether Lyft, Inc. will support this driver on his long road to recovery or argue that as an independent contractor, they have no duty to assist financially or otherwise help Mr. Watson cope with the physical and emotional trauma he suffered. "The scope of the legal duty owed by ridesharing companies to protect their drivers from dangerous passengers is an unsettled area of the law," says lead attorney Willard Clark of Alford & Clark Injury Attorneys, "cases like this really call into question the companies' platitudes about caring for their drivers."
To learn more about Alford & Clark Injury Attorneys, please visit us online at: https://www.injuredtexan.com/. To contact our lawyers for a free consultation on any personal injury or wrongful death, please call: 210-951-9467. Alford & Clark Injury Attorneys accepts serious cases of personal injury and wrongful death across the State of Texas and has offices in San Antonio, Austin, Houston, and Dallas.