San Antonio Personal Injury Law Firm, Alford & Clark Injury Attorneys, Launch New Website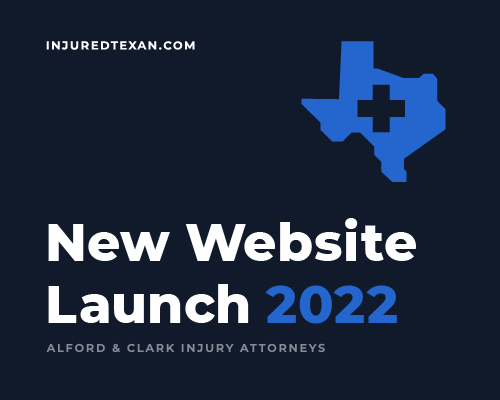 Alford & Clark Injury Attorneys is pleased to announce that we have launched a new website to aid in connecting the firm with clients in need of legal services. The new website is designed to reflect the realities of the clients they serve and the personal injury work this firm does. In launching its new website, the firm hopes to provide a user-friendly and informative online experience.
Prospective clients can easily use the website to connect with an attorney the moment they need one. Each page provides simple contact links and phone numbers so that clients can claim their free consultation in a streamlined manner. Using the website, prospective clients can also explore this San Antonio personal injury law firm's practice areas to learn more about the legal issues they are facing and to learn how an attorney could help them.
Visitors to the website can also learn more about the firm's attorneys, accolades, and the scholarships the firm offers. Attorneys Jacob Alford and Will Clark lead the firm. A San Antonio native, Alford has been recognized by Thompson Reuters as a Super Lawyer, and a Top Attorney by Texas Monthly. Clark, who currently serves as the Vice-President of Public Affairs for the San Antonio Trial Lawyers Association, has also been recognized for his advocacy skills by the International Academy of Trial Lawyers. Both attorneys are passionate about achieving the best possible outcome for injured clients.
The newly launched website offers visitors a more in-depth look at the firm's limited personal injury practice areas. Alford & Clark Injury Attorneys takes on cases such as those stemming from motor vehicle accidents, pedestrian or bicycle accidents, workplace injuries, and wrongful death.
In addition to finding profiles for the firm's lead attorneys, prospective clients can also view testimonials from previous clients and an informative law blog covering contemporary legal issues and common questions about personal injury topics. Students may also view scholarship information and apply via the new website.
To view the new website for Alford & Clark Injury Attorneys, please visit: https://www.injuredtexan.com/
To contact an attorney for a complimentary consultation, please call: 210-951-9467