Austin Uber & Lyft Accident Attorney
Austin Uber & Lyft Accident Lawyer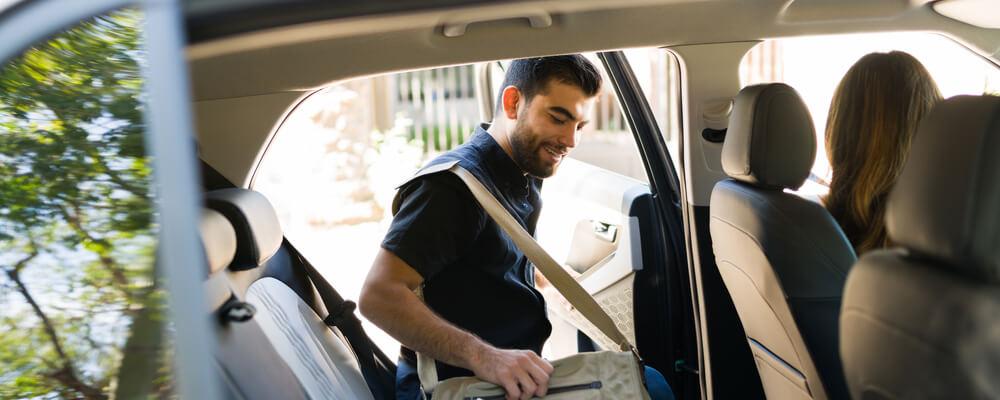 Austin Uber & Lyft Accident Attorney Serving Travis County
Many people in Austin rely on rideshare services for transportation. College students at the University of Texas, people who need to get home after they have enjoyed a night out, or others who want to get around the city may choose to use Uber, Lyft, or similar services. While rideshare apps offer convenience and affordable transportation, drivers for these services are not always fully screened to ensure that they have a clean driving record or to uncover issues that may affect the safety of passengers, such as previous criminal convictions. When Uber or Lyft drivers are involved in car accidents or other situations involving injuries to passengers, people in other vehicles, or pedestrians, victims may be unsure about their options for receiving compensation.
Accidents with Uber/Lyft drivers can be complicated, and victims will need to make sure they take the correct steps to protect their right to pursue compensation from rideshare companies, insurance companies, or any other parties who were responsible. Alford & Clark Injury Attorneys can help victims determine the best ways to proceed in these cases, and we will fight to make sure accident victims receive compensation that fully addresses their damages. We have extensive experience in accident and injury cases, and we are not afraid to fight against large companies such as Uber and Lyft. We will work tirelessly to make sure that these companies are held responsible for putting others at risk.
Legal Issues in Uber and Lyft Accidents
As with most car accidents, people who are injured in collisions with rideshare drivers will usually be able to receive coverage through insurance policies. However, the insurance coverage that applies in these cases may depend on a driver's status at the time of an accident. While Uber and Lyft maintain insurance policies with $1 million in coverage, this coverage will generally only apply when a driver has passengers in their vehicle or is on their way to pick up riders. Smaller amounts of coverage may apply when a driver is waiting for a request from a passenger, and if a driver is offline, they will only be covered by their own auto insurance policy.
There are multiple factors that may play a role in collisions involving Lyft and Uber drivers, and in many cases, accidents are caused by these drivers' negligence. Rideshare drivers may engage in a number of unsafe behaviors, including using a rideshare app to check the status of a ride or receive navigation instructions. This can cause them to be distracted, and they may miss important details or be unable to respond to traffic or pedestrians in time to avoid a collision. Drivers may also commit multiple other traffic violations, such as speeding, tailgating, making illegal turns or lane changes, disobeying traffic signs and signals, or driving aggressively in order to get passengers to their destinations as quickly as possible.
Unfortunately, victims who are injured by Uber or Lyft drivers often struggle to hold these companies responsible for their damages. Rideshare companies classify their drivers as independent contractors instead of employees. This is a strategy for avoiding liability for accidents or injuries caused by drivers' negligence. When going up against large companies with dedicated legal teams, injury victims may feel that they are at a disadvantage. However, by working with an attorney who has experience in these types of cases, those who have been injured can take steps to make sure they will be fully compensated for their damages.
Contact Our Austin, TX Uber/Lyft Accident Attorneys
Our firm understands the complex factors that can play a role in car accident cases involving Lyft or Uber. We can help victims take a stand against large corporations that have acted negligently. Whether we are negotiating settlements with insurance companies or pursuing lawsuits against rideshare companies or other parties, we will fight to help our clients receive the compensation they deserve. To get the legal help and representation you need in these cases, contact us at 210-951-9467 and schedule a free consultation.