Austin Motorcycle Crashes Attorney
Austin Motorcycle Crash Lawyer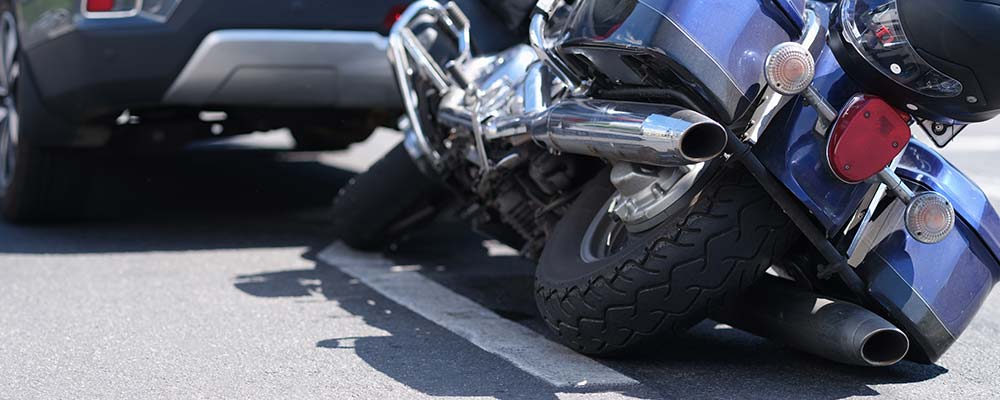 Austin Motorcycle Crash Attorney Serving Travis County
For motorcyclists, few things can be as frightening as being involved in a collision with another vehicle. Motorcycle riders have very little in the way of protection, and they are likely to suffer severe injuries when struck by a car, pickup truck, 18-wheeler, or other vehicle. The impact of a collision, even one that takes place at a relatively low speed, can cause a motorcyclist to suffer multiple types of bodily injuries. If a person is thrown from their motorcycle, they may suffer additional injuries when they hit the ground or other objects, and if they land in the path of traffic, they may be struck or run over by other vehicles. All of these issues can lead to severe injuries or wrongful death.
The team at Alford & Clark Injury Attorneys includes motorcyclists who understand the dangers that uniquely affect motorcycle riders and the struggles that they often face. We know how difficult it can be to recover from a serious injury, and we pride ourselves on helping victims get through these situations successfully. We are ready to help injured motorcyclists stand up to negligent drivers, insurance companies that attempt to deny or minimize claims, and any other parties who were responsible for a collision. We work to ensure that injury victims have the financial resources they need to make a full recovery.
Negligence Leading to Austin Motorcycle Wrecks
Most motorcyclists understand the dangers they face when sharing the road with larger, heavier vehicles, and they do everything they can to remain as safe as possible. In addition to wearing helmets and other protective gear and following the rules of the road, motorcyclists will usually take care to stay out of situations where they may be at risk of harm. Unfortunately, while motorcyclists can take every precaution to protect themselves, they cannot control the actions of others. When drivers of other vehicles act negligently, they may collide with motorcycles and inflict multiple types of serious injuries.
One of the most significant safety issues affecting motorcyclists is inattention by drivers. Because motorcycles are smaller than cars and trucks, it can be easy for drivers to fail to notice them. If a motorcycle is in a vehicle's blind spot, a driver may change lanes without looking, or they may turn in front of a motorcycle without checking to make sure their path is clear. This may lead them to collide with a motorcycle or force it off the road. These types of accidents may become even more likely when drivers engage in distracted driving. A driver who does not fully pay attention to the road will be more likely to fail to notice a motorcycle around them, potentially leading to deadly accidents.
Multiple other forms of negligence may also lead to motorcycle crashes. Drivers who exceed the speed limits or follow too closely behind a motorcycle may be unable to slow down in time to avoid a rear-end collision, especially if they misjudge a motorcycle's speed. Many motorcycle accidents take place at intersections, and they may occur if a driver disobeys a traffic signal or fails to watch for oncoming motorcycles when making a left turn. In cases involving drunk driving, drivers will be even more likely to collide with motorcycles, since intoxication by alcohol or drugs may make it impossible for them to maintain control of their vehicles and respond in time to avoid a dangerous accident.
Contact Our Austin, Texas Motorcycle Accident Lawyers
Our attorneys understand how hard it can be for motorcyclists to recover from serious accidents, especially when they are battling the negative perceptions that they are reckless or irresponsible. We work to ensure that victims will be able to pursue compensation from those who were responsible for a motorcycle wreck, and we will not rest until our clients receive the full compensation they need and deserve. For a free consultation, contact our office at 210-951-9467.