Ryne Bazan
Associate
Print Profile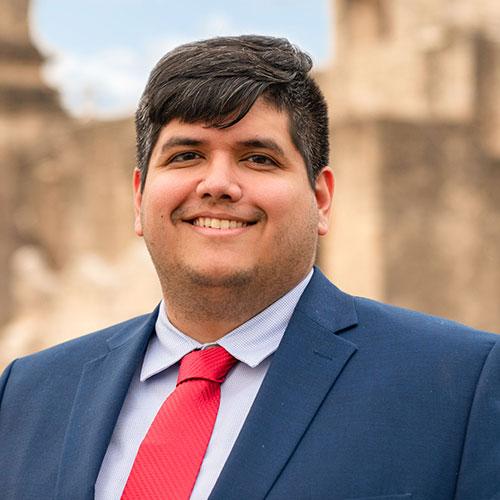 Ryne Bazan is an associate trial attorney with Alford & Clark Injury Attorneys. During his time with Alford & Clark, he has taken on numerous tough cases and returned favorable results for his clients. Ryne handles a wide variety of cases, including car crashes, auto-pedestrian accidents, slip and fall accidents, motorcycle wrecks, and commercial trucking accidents.
Ryne is no stranger to the courtroom. Before beginning his position with Alford & Clark, Ryne worked for United States District Judge Micaela Alvarez in the Southern District of Texas and the Staff Attorney's Office for the Bexar County Civil District Courts. He also worked as an insurance defense attorney before dedicating his career to helping injured Texans fight against insurance companies. Ryne is a proud member The State Bar of Texas, Texas Trial Lawyers Association, San Antonio Trial Lawyers Association, Mexican American Bar Association, and Capital Area Trial Lawyers Association.
Ryne was born and raised in Edinburg, Texas. As a Rio Grande Valley native, he is well-acquainted with the concept of hard work. After leaving Edinburg, Ryne went on to attend the University of Texas at Austin where he graduated magna cum laude, receiving a degree in Political Communications with a minor in Rhetoric. He then attended San Antonio's own St. Mary's University for law school, where he was an editor for St. Mary's Law Journal and a member of St. Mary's Women's Law Association.
During his downtime, Ryne enjoys music—whether it's creating music with friends and family or simply attending a live music event at a local venue.
Practice Areas:
Bar Admissions:
Education:
St. Mary's University School of Law, San Antonio, TX, May 2017, J.D.
University of Texas at Austin, Austin, TX, 2014, B.S. Political Communications
Honors and Awards:
Top 100 Verdicts, TopVerdicts.com, 2019
Best S.A. Lawyers, Scene in S.A., 2021
Memberships:
San Antonio Trial Lawyers Association
Capital Area Trial Lawyers Association
Texas Trial Lawyers Association
Mexican American Bar Association
Languages:
Relevant Past Employment Positions:
Vidaurri, Lyde, Rodriguez & Haynes (Associate Attorney) – Edinburg, Texas January 2018 – November 2018